prime-minister-of-india-news
PM to visit Uttarakhand; will dedicate projects worth about Rs 4200 cr in Pithoragarh
Prime Minister Shri Narendra Modi will visit Uttarakhand on 12th October, 2023.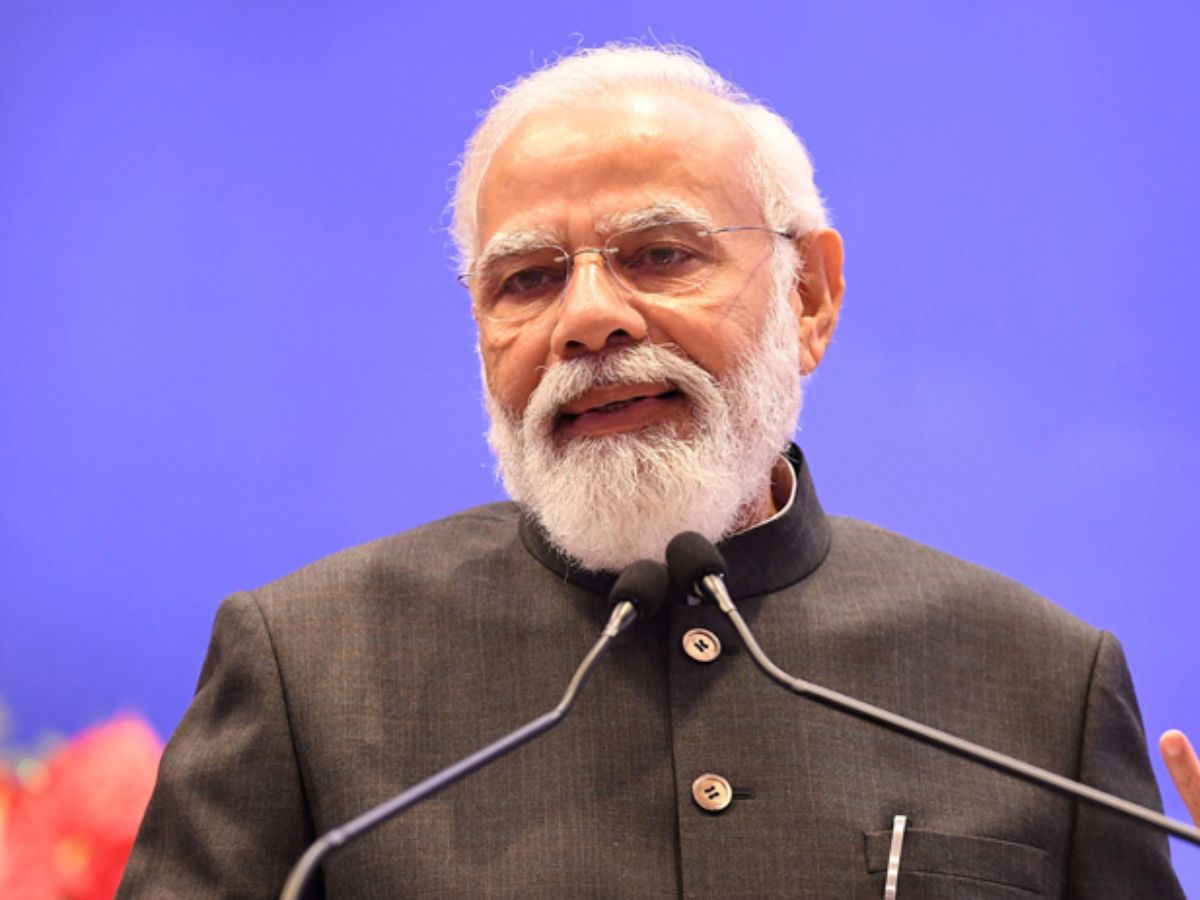 New Delhi: At around 8:30 AM, Prime Minister will reach Jollingkong in Pithoragarh District, where he will perform pooja and darshan at Parvati Kund. Prime Minister will also seek blessings from the holy Adi-Kailash at this place. The area is well known for its spiritual importance and natural beauty.
Prime Minister will reach Gunji village, Pithoragarh district at around 9:30 AM, where he will interact with the local people, and visit an exhibition highlighting local art and products. He will also interact with personnels of Army, Indo-Tibetan Border Police (ITBP) and Border Roads Organisation (BRO).
At around 12 noon, Prime Minister will reach Jageshwar, Almora district, where he will perform pooja and darshan at Jageshwar Dham. Located at a height of about 6200 feet, the Jageshwar Dham comprises of about 224 stone temples.
Read Also :
Indian Govt signs USD 175 million loan agreement with ADB
After that, Prime Minister will reach Pithoragarh at around 2:30 PM, where he will inaugurate, dedicate to nation and lay the foundation stone of multiple development projects worth about Rs 4200 crore in sectors like rural development, road, power, irrigation, drinking water, horticulture, education, health and disaster management, among others.
The projects that will be inaugurated and dedicated to nation by the Prime Minister include 76 rural roads and 25 bridges built in rural areas under PMGSY; 15 buildings of BDO offices in 9 districts; upgradation of three roads built under central road fund viz Kausani Bageshwar road, Dhari-Dauba-Giricheena road and Nagala-Kiccha road; upgradation of two road on National Highways viz Almora Petshal - Panuwanaula - Danya (NH 309B) and Tanakpur - Chalthi (NH 125); three projects related to Drinking water viz 38 Pumping drinking water schemes, 419 Gravity based water supply schemes and three tube wells based water supply schemes; Tharkot artificial lake in Pithoragarh; 132 KV Pithoragarh-Lohaghat (Champawat) Power Transmission Line; 39 bridges across Uttarakhand and Uttarakhand State Disaster Management Authority (USDMA) building in Dehradun built under the World Bank funded Uttrakhand Disaster Recovery Project.
Read Also :
Power Grid Shines Again; Honors for Flagship Project
The projects whose foundation stone will be laid include a scheme for construction of 21,398 poly-house, which will help in increasing the production of flowers and vegetables and improving their quality; a scheme for cultivation of high-density intensive apple orchards; five projects for NH road upgradation; Multiple steps for disaster preparedness and resilience in the state viz construction of bridges, upgradation of State emergency Operation Center in Dehradun, steps for prevention of landslide in Balianala, Nainital and improvement in other infrastructure related to fire, health and forest; development of hostels and computer labs in 20 model degree college across state; 100 bedded sub district hospital at Someshwar, Almora; 50 bedded Hospital block in Champawat; Astroturf Hockey Ground at Haldwani Stadium, Nainital; Velodrome Stadium at Rudrapur; Manaskhand Mandir Mala Mission Scheme for infrastructure development in temples including Jageshwar Dham (Almora), Haat Kalika (Pithoragarh) and Naina Devi (Nainital) temples.
Read Also :
Naval Exercise Prasthan at ONGC's R 12A Ratna Platform