POWERGRID Awarded Best Power Transmission Utility at CBIP Awards 2020 HONOR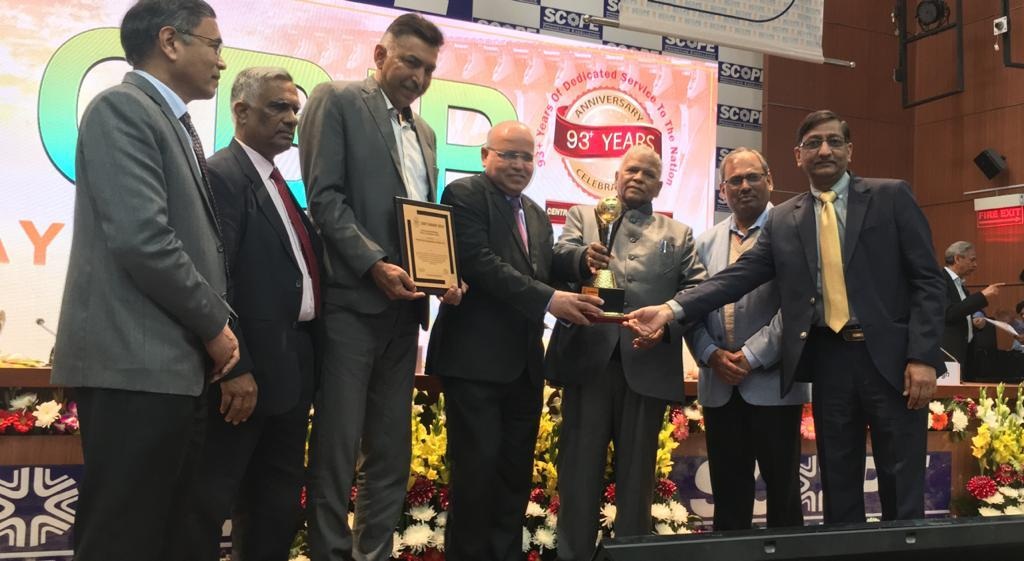 New Delhi: POWERGRID won the CBIP Award for 'Best Performing Power Transmission Utility'. The award recognises POWERGRID's 'Outstanding contribution to the Nation consistently by setting highest benchmarks in power transmission'.
The awards were given away by Hon'ble Union Minister of State of Jal Shakti, Shri Rattan Lal Kataria at the CBIP Day Celebrations 2020 event held at New Delhi today. Shri Anil Jain, Executive Director (Corporate Planning) received the award on behalf of POWERGRID. The Annual Award event which recognises organisations in power (including renewables) and water sector was attended by the who's who of the respective sectors.
Posted Date : 19-02-20
Categories : HONOR