PSU NEWS
SAIL, RINL Focused On New Market; Maximising Steel Sales
SAIL and RINL are supplying various grades of steel for the construction of projects of national importance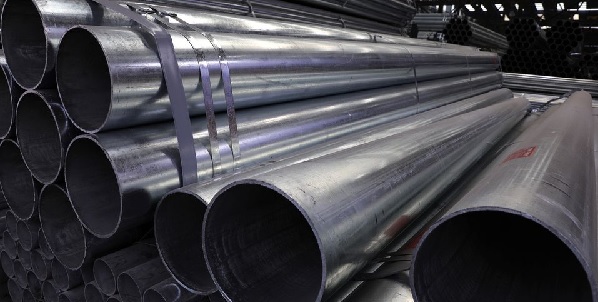 SAIL, RINL are focused on maximising sales through existing and new markets with continuous efforts to improve upon the customer services./ Reuters
New Delhi: Steel Authority of India Limited (SAIL) and Rashtriya Ispat Nigam Limited (RINL) are focused on maximising sales through existing and new markets with continuous efforts to improve upon the customer services. SAIL has set up a country-wide network of 4 regional offices, 37 Branch Offices, 41 Distributors, and over 3340 Dealers to market their products.
Union Steel Minister Shri RCP Singh in his written reply in Rajya Sabha yesterday said, The distribution network of RINL includes Branch Sales Offices/stockyards at 23 locations under 5 Regional Offices and around 285 Rural Dealers. SAIL and RINL are supplying various grades of steel for the construction of projects of national importance which include Railways, Metros, Power Sector, Bridges, Nuclear complexes and several others including the manufacturing sector.
SAIL and RINL have also undertaken proactive campaigns to highlight the usage of products and their advantages in the community infrastructure in rural and semi-urban areas for boosting steel consumption in rural India eg. "Gaon Ki Ore". SAIL has also made efforts to improve customer services through the launching of branded products with improved performance like "NEX" & SAIL "SeQR" range of Structurals and Reinforcement Bars, Digital payment methods, Door delivery, Incentivization of local MSMEs around its plants etc. It has also extended additional services to Retail Customers through a 2-Tier retail network.
SAIL has exported various products to new international markets and has taken measures for exports such as commencing operations from Paradip Port, giving ease of operations to customers, and increasing the number of containerized shipments for catering to smaller-sized export orders.
RINL has made Geo Mix and Product mix optimization sales while balancing Domestic and Exports sales components. In the domestic market, special attention is given to supplies to small-scale manufacturers including MSEs. RINL has launched a new Portal "E-Suvidha" to cater to remote areas of the country.
RINL has started selling material through E-Suvidha, an online sale. This initiative is with a view to service requirements of every corner of Digital India through internet enquiry and door delivery provision.