PSU NEWS
SECL completed Plantation under Meri Mati Mera Desh campaign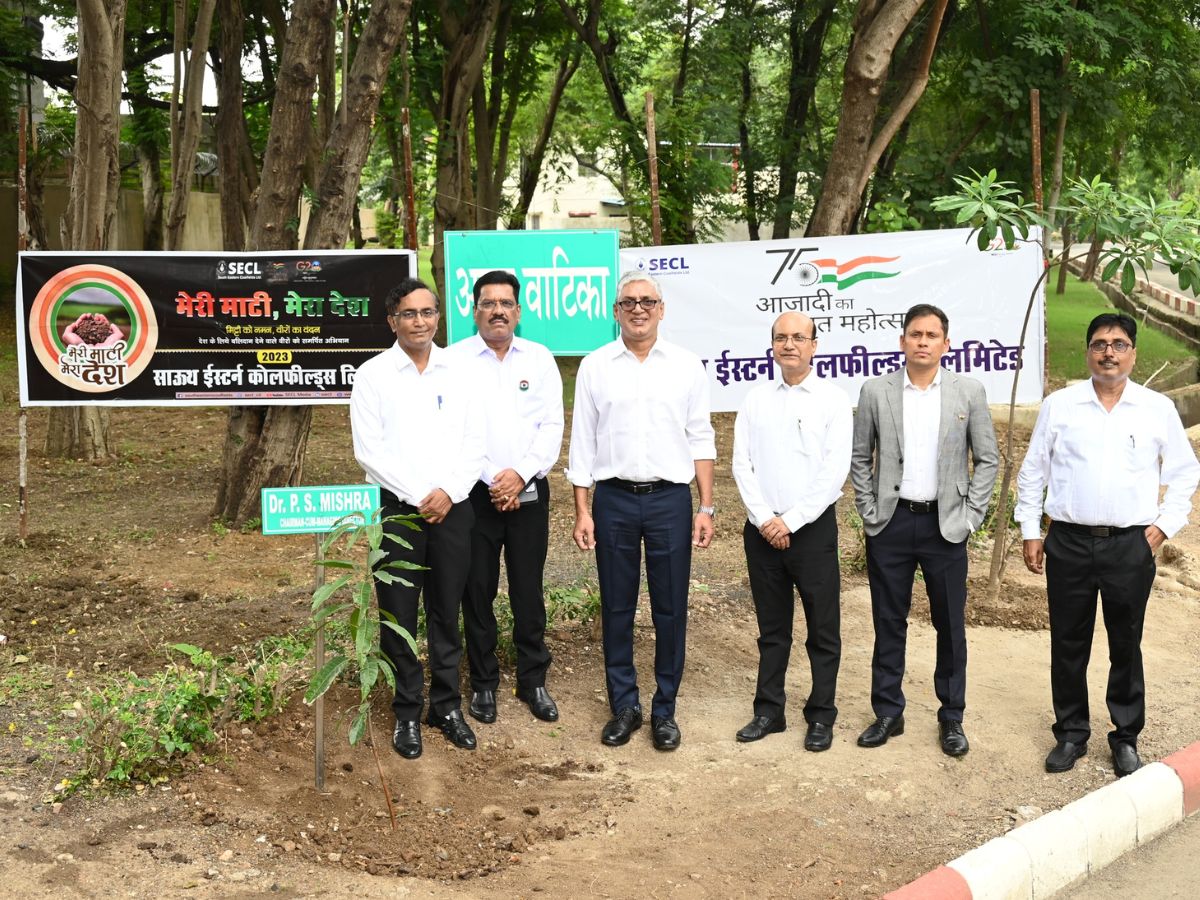 New Delhi: Under the Meri Mati Mera Desh campaign of the Ministry of Culture, Government of India, a tree plantation program was organized at Amrit Vatika in SECL.
Read Also :
Road & Transport Ministry Maps Entire NHs to Remove Potholes
On this occasion SECL CMD Dr. Prem Sagar Mishra, SECL Board of Directors Director Technical (Operations) Mr. S.K. Pal, Director (Finance) Shri G. Srinivasan, Director Technical (Planning/Projects) Shri S.N. Tree plantation was done by Kapri, Director (Personnel) Mr. Debasish Acharya, Chief Vigilance Officer Mr. Jayant Kumar Khamari, and various heads of departments, officers and employees.
Read Also :
Gas Conclave 2023: Assam Govt, Industry Leaders Gather to Discuss Future of Natural Gas