PSU NEWS
Shri Dharmendra Pradhan visited Arcelor Mittal Nippon Steel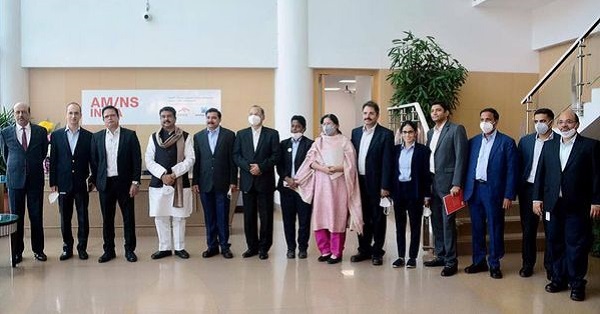 Hazira: Shri Dharmendra Pradhan, Minister of Petroleum & Natural Gas and Steel visited the steel-making facilities at ArcelorMittal Nippon Steel India, Hazira on January 4, 2021.
Arcellor-Mittal Nippon Steel is an integrated steel manufacturer, creating smarter and sustainable steels for a wide spectrum of steel-consuming industries in India.
ArcelorMittal Nippon Steel India is also operating a 12 MTPA capacity iron ore pelletization facility in Paradip. They are planning additional capacity addition of 8MTPA for the pelletization plant and are also actively engaging to come up with a 12 MTPA steel plant in Odisha.
The clarion call for an Aatmanirbhar Bharat has paved the way for bold decisions and investments. Happy that AMNS India has evinced interest in expanding its investment footprints to the tune of Rs 50,000 crores in Odisha, especially in the areas of value-added & special steels.
Shri Pradhan said, "Our govt. led by PM Narendra Modi Ji is committed to make Odisha the nerve centre of Purvodaya in steel. Eastern India, especially Odisha will play a pivotal role in driving national economic growth making India a $5 trillion economy & achieving the vision of a self-reliant India."