PSU NEWS
SJVN Limited launched 'Samprajannya', a quarterly In-house magazine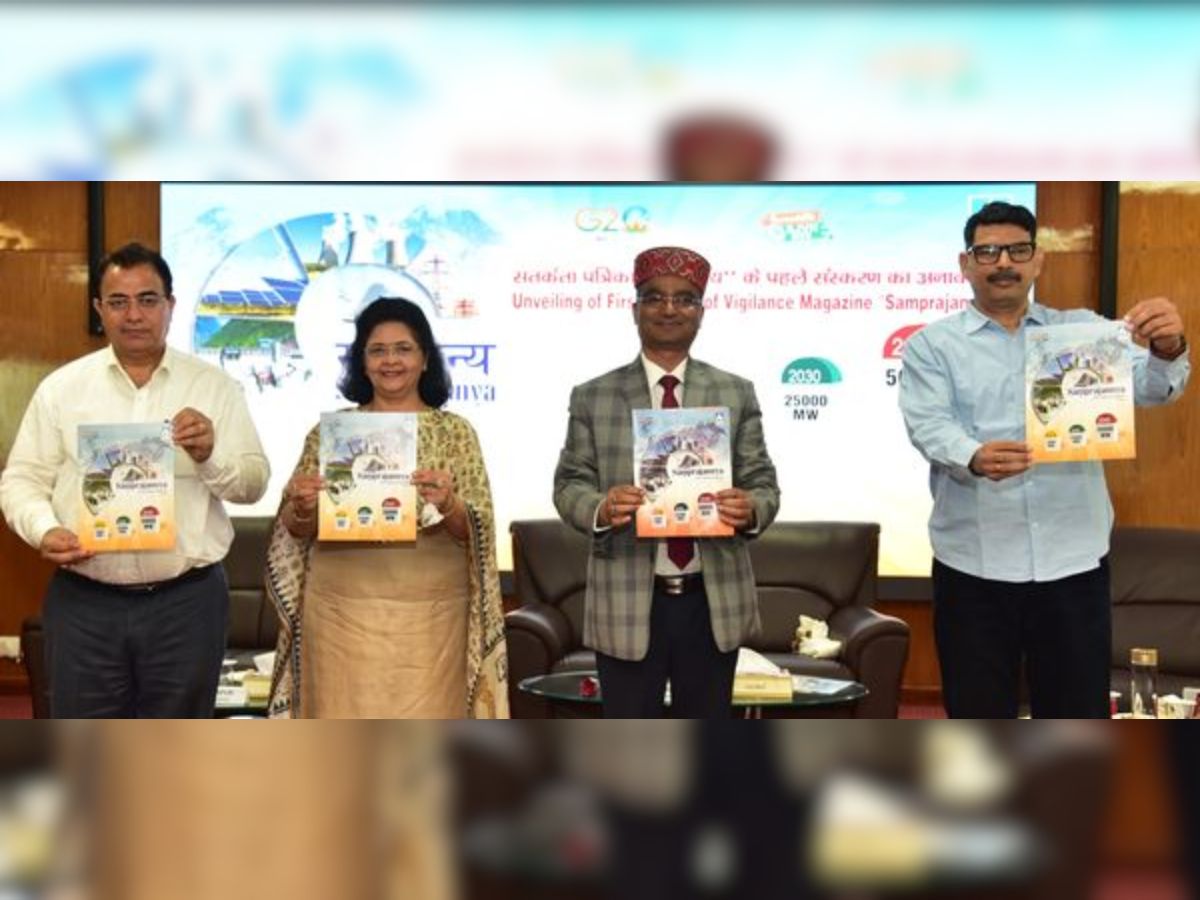 Shimla: Sh. Nand Lal Sharma, Chairman & Managing Director, SJVN Limited launched 'Samprajannya', a quarterly In-house magazine published by Corporate Vigilance Department SJVN.
Sh. Nand Lal Sharma Congratulated the Vigilance team for this initiative & said that Vigilance Magazine will help in creating awareness regarding various aspects of preventive vigilance, which will help SJVN in achieving its shared vision of 5000MW by 2023, 25000 MW by 2030 and 50000 MW by 2040.
Through this magazine, systemic improvements undertaken, do's and don'ts, lapses in carrying out the work etc. shall be shared. Sh. Sharma further said that various articles on preventive vigilance for good governance shall be shared through the magazine and these will be an important reference for discharging duties effectively & efficiently.

Read Also :
Abhai Raj Singh Bhandari took over as ED of BPCL's Kochi Refinery
Such initiatives provide impetus to the employees and raise their awareness for achieving organizational objectives.
Sh. Nand Lal Sharma further added that the role of the Vigilance department is not to punish the officers but to focus on preventive vigilance and systemic improvements. The magazine will also act as a medium for enhancing preventive vigilance-related efforts in SJVN.
Read Also :
Shri Ashwini Vaishnaw chaired meeting of Consultative Committee for Ministry of Railways
On this occasion, CVO, Sh. Prem Prakash shared the ideas behind the magazine and its usefulness for all the staff working in SJVN. He further shared that the vigilance magazine shall be published in every quarter for which articles, ideas & inputs from all employees will be invited and selected articles and papers will be published in the magazine.
He further thanked CMD for providing all kinds of support to the Vigilance Department whenever required.
On this occasion, Smt. Geeta Kapur, Director (Personnel), Sh. Sushil Sharma, Director (Electrical), Sh. Prem Prakash, CVO, Sh. Ashwani Bhardwaj Dy. CVO, Head of Departments and Senior Officers of SJVN were also present.
Read Also :
Shri P Upadhyay INAS takes over as Director General of Naval Armament