PSU NEWS
Vigilance Awareness Week commences at Coal India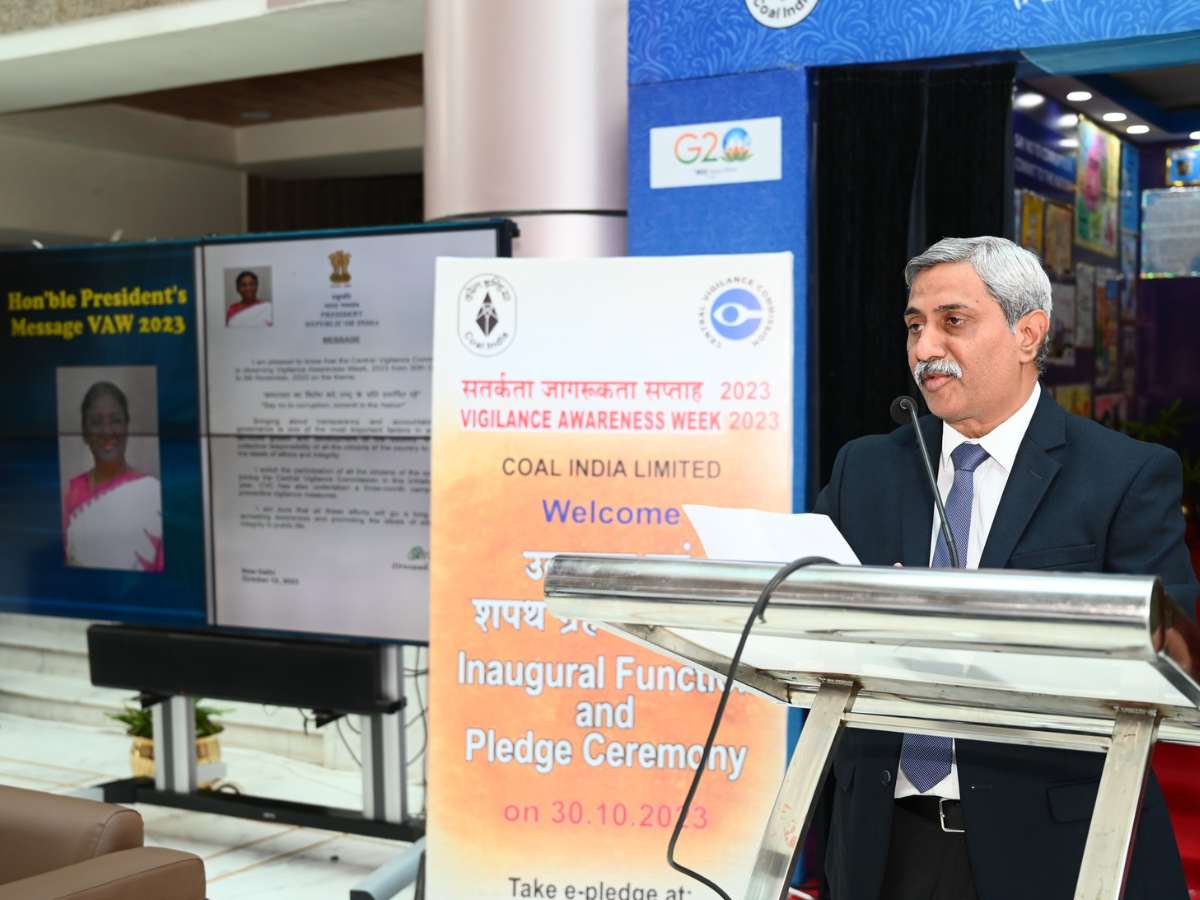 Kolkata: Shri P. M. Prasad, Chairman Coal India administered the 'Integrity Pledge' to the employees at the inauguration ceremony of the "Vigilance Awareness Week 2023" at Coal India's corporate office in Kolkata.
Coal India shall observe the Vigilance Awareness Week-2023 on the theme "Say no to corruption; commit to the Nation" from 30th October to 5th November, 2023.
Read Also :
Indian Govt signs USD 175 million loan agreement with ADB
The messages of the Hon'ble President of India was read by Shri P. M. Prasad, Chairman CIL and that of the Central Vigilance Commission was read by Shri Vinay Ranjan, D P&IR CIL.
Read Also :
Power Grid Shines Again; Honors for Flagship Project
Speaking on the occasion, Shri P. M. Prasad, Chairman, CIL, stated that it is the duty of Coal Indians at all levels to ensure that things run well in a transparent manner and everyone works together to prevent corruption.
Addressing the audience, Shri B. K. Tripathy, CVO, CIL, elaborated on the programs scheduled as a part of Vigilance Awareness Week.
Shri P. M. Prasad, Chairman, CIL, flagged off the 'Ethics Walkathon' for the employees of CIL.
Read Also :
Naval Exercise Prasthan at ONGC's R 12A Ratna Platform