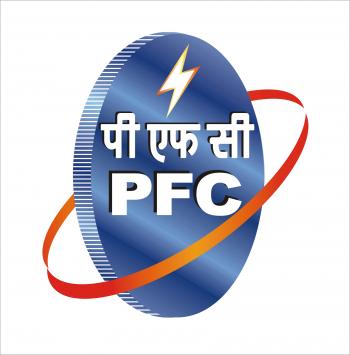 Power Finance Corporation Limited
The Corporation is registered as a Non Banking Financial Company with the Reserve Bank of India (RBI). RBI, vide its revised Certificate of Registration no. B-14.00004 dated July 28, 2010 classified the company as an 'Infrastructure Finance Company (NBFC-ND-IFC)'. 
PFC, which has entered its Silver Jubilee Year in 2010, is a Schedule-A, Nav-Ratna CPSE (conferred by Govt. of India on 22nd June, 2007) in the Financial Service Sector, under the administrative control of the Ministry of Power. Its Registered and Corporate Offices are at New Delhi.  
PFC was incorporated with an objective to provide financial resources and encourage flow of investments to the power and associated sectors, to work as a catalyst to bring about institutional improvements in streamlining the functions of its borrowers in financial, technical and managerial areas to ensure optimum utilization of available resources and to mobilize various resources from domestic and international sources at competitive rates.
Products & Services
 PFC has been designated as the nodal agency by Ministry of Power (MoP), Government of India (GoI), for development of Ultra Mega Power Projects (UMPPs), with a capacity of atleast 3,500 MW each under Tariff based competitive bidding route. Ministry of Power is the 'facilitator' for the development of these UMPPs while Central Electricity Authority (CEA) is the 'Technical Partner'. Being large in size, these projects will meet the power needs of the country through transmission of power on regional and national grids. Restructured Accelerated Power Development and Reform Programme (RAPDRP)
Ministry of Power has also initiated Tariff Based Competitive Bidding Process for development and strengthening of Transmission system through private sector participation.
The objective of this initiative is to develop transmission capacities in India and to bring in the potential investors after developing such projects to a stage having preliminary survey work, identification of route, preparation of survey report, initiation of process of land acquisition, initiation of process of seeking forest clearance, if required and to conduct bidding process etc.
PFC Consulting Limited (PFCCL), a wholly owned subsidiary of PFC, has been nominated as 'Bid Process Coordinator' by Ministry of Power, Govt. of India for the development of independent transmission projects.
Distribution Reforms, Upgrades & Management (DRUM)
DDM is a scheme sponsored by Ministry of Power with the objective of showcasing participatory models of excellence in distribution predominantly in rural area, which are sensitive to the local aspirations and requirements. PFC has been appointed as carrier agency for successful implementation of DDM Schemes.