POWERGRID Continues to Retain its Position as 'Fastest Growing Electric Utility in Asia' for the fifth successive year PERFORMANCE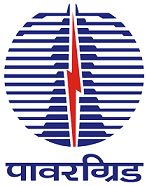 New Delhi:
POWERGRID Corporation of India Limited,
has once again retained its position as 'Fastest Growing Electric Utility in Asia', in the list of fastest-growing energy companies, published recently as a part of 2018 S & P Global Platts Top 250 Global Energy Company Rankings®. This is the fifth year, since 2014 that the Company has occupied this coveted slot. Globally, POWERGRID is positioned as the 3rd Fastest Growing Electric Utility.
The list includes fifty Energy Companies covering various sectors like Oil & Gas (Exploration, Refining, Marketing, Storage & Transportation and Gas Utilities), Power (IPPs, Electric Utilities), Coal and Multi-Utilities. According to the rankings, POWERGRID is positioned as 19th Fastest Growing Energy Company in the world. 
Rankings for 'Fastest Growing Energy Companies' are based on each company's compounded revenue growth over a three-year period.
Posted Date : 24-10-18
Categories : PERFORMANCE