School for visually challenged students in Delhi goes solar under IRCON s CSR Initiative, generates annual savings of Rs. 2.76 lakhs CSR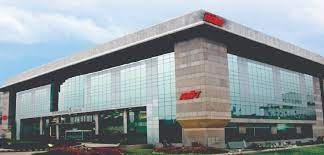 New Delhi: IRCON International Ltd,
under its CSR Initiative, has supported Janta Adarsh Andh Vidyalaya, Sadiq Nagar, New Delhi by upgrading the infrastructure facilities. IRCON has installed 30 kW solar panels and LED lighting on the rooftop of the school building to save the operational cost of the school. Janta Adarsh Andh Vidyalaya is a residential school for visually challenged and is currently serving 120 children from class 1st to 8th standard.
Installation of Solar Panels has successfully reduced the carbon footprint thereby promoting the sustainable solution to power shortage and heavy electricity bills. Thus, as an outcome of this CSR initiative, now the school would be able to save around Rs. 23,000 per month i.e saving of Rs. 2.76 lakhs annually by way of electricity bills which will eventually be utilized for the education of the visually challenged students.
Posted Date : 16-08-18
Categories : CSR