Cleanliness Fortnight in RINL PSU NEWS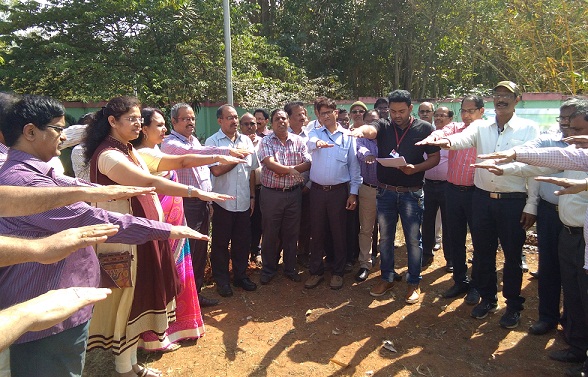 Vishakhapatnam: In line with, Mission Swachh Bharat', 'Safai Pakhwada' is being observed in RINL in a sustained way.
The employees of Internal Audit and Stock Verification Department conducted Swachhta Activities. The programme was inaugurated by Sri VV Venugopal Rao, Director (Finance) RINL.
Speaking on this occasion, Sri VV Venugopal Rao stressed the importance of cleanliness in our day to day activities.
Sri PS Gupta, ED (IA&SV), Sri NVB Rama Sarma, DGM (F&A)-IA&SV, Sri G. Gandhi, DGM (CSR) and a large number of employees from IA&SV, Cost Control, CSR and Agro-Forestry departments participated enthusiastically and rededicated themselves to Swachhta Mission by taking Swachhta Pledge. They participated in the cleanliness drive and planted saplings in the office premises of Agro-forestry Building.
Posted Date : 03-02-18
Categories : PSU NEWS