SCOPE Gandhian Forum Pays Homage to Father of the Nation SCOPE NEWS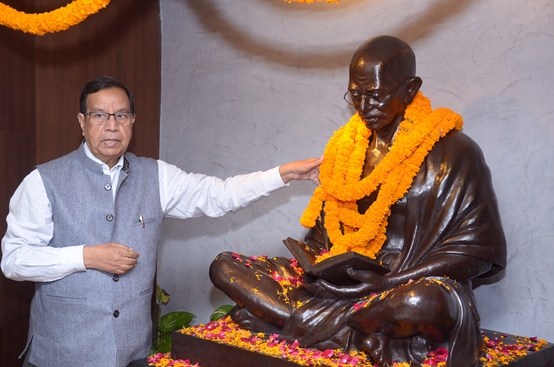 New Delhi: SCOPE Gandhian Forum for Ethical Corporate Governance in association with SAIL organized a Lecture on "Gandhian Ideology on Corporate Governance" coinciding with  Martyrs' Day.
Dr. U.D. Choubey, Director General, SCOPE in his address said Mahatma Gandhi has been the greatest leader of our generation who taught us the path of non-violence, simplicity, integrity and honesty. His ideology and principles will remain relevant corporate governance in time to come.
Smt. Shobhana Radhakrishna, Eminent Gandhian in her lecture explained how Gandhiji advised businessmen to carry out business, yet honestly and truthfully. She highlighted that Gandhiji's definition of truth was unity in mind, words and deeds.
Mr. M.C. Agarwal, ED (CA) SAIL while proposing the Vote of Thanks asked the participants to follow the teachings of Gandhiji and emulate them in day to day activities in business as well as their personal life. The programme was attended by a large number of executives of PSEs.
Posted Date : 30-01-18
Categories : SCOPE NEWS