Shri Deepak Kashyap Assumes Charge as CVO, POWERGRID NEW FACES IN PSUS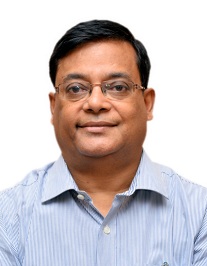 New Delhi:
Shri Deepak Kashyap
has assumed charge of the post of Chief Vigilance Officer (CVO) in
Power Grid Corporation of India Ltd. (POWERGRID).
He is a graduate in English (Hons.) from Patna University and a 1986 batch officer of Indian Railway Traffic Service. He has held various key posts in and outside Railways such as CVO, BSNL, DRM, South Eastern Railway, Ranchi, Chief Commercial Manager/General, Northern Railway, Member and Rail Land Development Authority and Director, Central Vigilance Commission. Having varied experience in general administration, establishment, vigilance, operations, revenue, tendering and allied disciplines, he is also credited with conceptualizing and commissioning Indian Railways' popular onboard magazine 'Rail Bandhu'.
Shri Kashyap's other interests include yoga and alternative medicine. He has also authored an internationally acclaimed book titled "Yoga: Anatomy and the Journey Within" that carries an enlightening Foreword by the renowned Paramahansa Swami Niranjananda Saraswati.
Posted Date : 13-05-19
Categories : NEW FACES IN PSUS