Shri L N Mishra Director (Personnel) of MCL Honoured by Governor of Odisha HONOR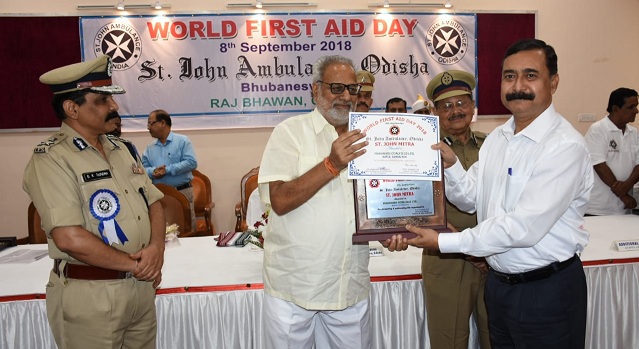 Bhubaneswar/Sambalpur: 
Prof. Ganeshi Lal,
Governor of Odisha, facilitated
Shri L N. Mishra,
Director (Personnel),
Mahanadi Coalfields Limited,
 for his wholehearted support to Sj. John Ambulance, Odisha for the large benefit to the society on, 8th Sep 2018.
During the ceremony held at the Rajbhawan on 8th Sep on World First Aid Day, Hob'ble governor presented certificate and mementoes to Shri L N Mishra, Director (Personnel), MCL.
Posted Date : 09-09-18
Categories : HONOR