SECL Created Record by Dispatching 5 Lakh Tonnes of Coal in a Day PERFORMANCE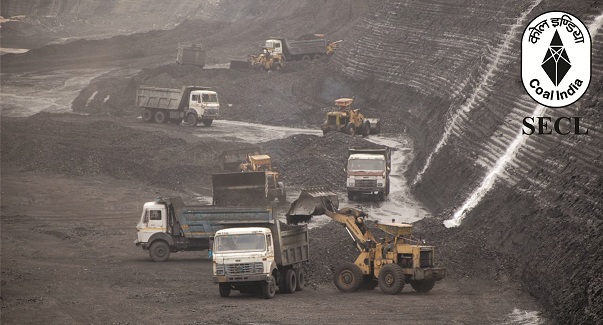 On 20th February 2019, SECL dispatched 5 lakh tonnes of coal. This is the highest ever coal despatched by SECL in one day since it's inception. On the same day, SECL also recorded the highest single day Coal production of FY 2018-19. The coal production on the day was 5,20,000 tonnes.
On earlier occasions too, SECL while following the production target has achieved outstanding results. The company had touched 100 million tonnes coal production on December 5, 2018, itself, of which 90 million tonnes were mined from open cast mines and the remaining from the underground mines. SECL has always emphasized on the quality of coal. This financial year, SECL recorded 10 per cent YoY increase in the coal supplied to power plants.
SECL, since it's inception has been the largest coal producing subsidiary of Coal India Limited. Last year, SECL produced 144.70 million tonnes of coal, making it the single largest coal producing company.
SECL, Chairman and Managing Director Shri A. P. Panda, Director (Personnel) Dr. R. S. Jha, Director Technical (Operations) Shri Kuldeep Prasad, Director Technical (Planning and Projects) Shri R K Nigam and Chief Vigilance Officer Shri B P Sharma have congratulated all the employees of SECL, office-bearers & members of unions, State government, Railways and various stakeholders for this achievement.
Posted Date : 23-02-19
Categories : PERFORMANCE
Tag Cloud: PERFORMANCE