Nitish reviews progress of Barauni thermal power plant power-sector-news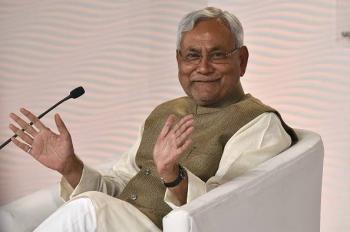 Patna: Bihar Chief Minister Nitish Kumar today asked Bharat Heavy Electricals Ltd (BHEL) and other agencies to expedite and complete the power projects at Barauni Thermal Power Station (BTPS) within the given time-frame.
BHEL is constructing two units (number 8 and 9) of 250 MW each at Barauni under extension project apart from carrying out renovation and modernization (R&M) work of units 6 and 7. Unit 7 started generation in November last year.
Chief Minister directed the BHEL to expedite and complete the balance work of R&M of unit 6 of 110 MW capacity and also to complete construction of two new units of 250 MW each being developed under extension project at the same site- within a new time-frame given to it (BHEL)," principal secretary to the energy department Pratyaya Amrit told .ECONOMIC TIMES
Posted Date : 16-01-17
Categories : power-sector-news
Tag Cloud: power-sector-news