Northern Coalfields Limited closing ceremony of Swachhta Pakhwada. PSU NEWS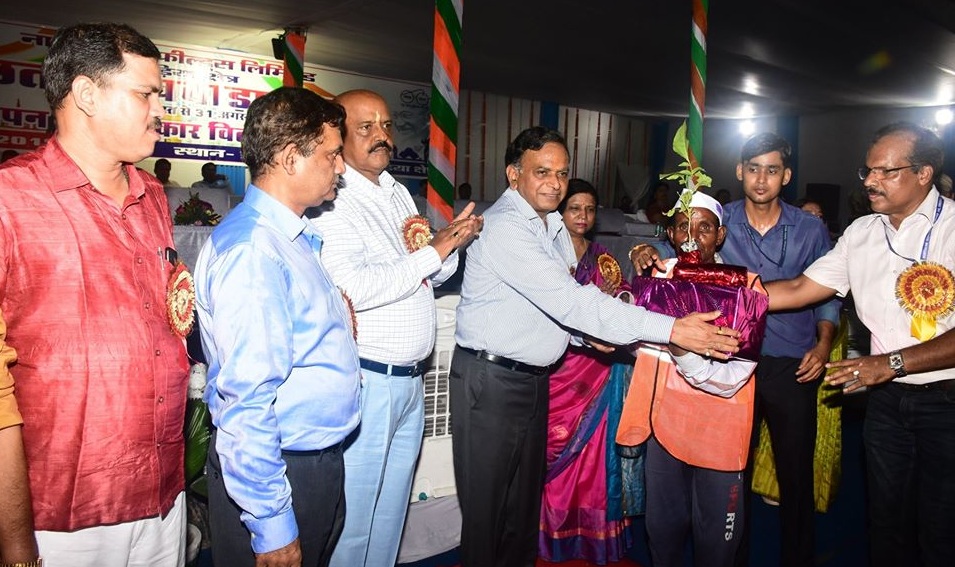 Singrauli: Swachhta Pakhwada (Cleanliness Fortnight) at NCL concluded with a grand closing ceremony organized in DAV ground Khadia Area of NCL on Sunday. Shri P.K.Sinha CMD NCL graced the occasion as Chief Guest while Shri Gunadhar Pandey, Director(Technical/0perations) NCL, Shri Nag Nath Thakur, Director (Finance & Personnel), Secretary CMOAI Shri Sarvesh Singh, JCC members Shri Arun Dubey and Shri Ashok Dubey were present as guests of honour. On this occasion, Smt.Sangita Sinha, President Kriti Mahila Mandal and Smt Pratima Pandey, Vice President Kriti Mahila Mandal were also present as guests of honour.
Addressing the gathering, CMD NCL Shri P.K.Sinha said that for NCL it is not just coal production which matters but rounded development of society is what NCL always aims at. Speaking on the importance of cleanliness, Shri Sinha highlighted clean home, clean workplace and clean surroundings as three vital pillars of 'Swachh Bharat' (Clean India)- the ultimate vision of the ongoing imperatives. Citing the example of the bus stand being constructed by NCL at Jayant and 4 public utility buildings being constructed on Singrauli-Varanasi road, Shri Sinha said that NCL has been continuously contributing towards the cause of cleanliness and hygiene management. Speaking narratively about the construction of public utilities en-route Singrauli-Varanasi, Shri Sinha said NCL observed the gap and was resolute in addressing the problem faced by travellers and passersby. It is this determination which led to fruition in form of finalization of construction of the utilities.
Posted Date : 03-09-19
Categories : PSU NEWS