POSOCO Conducted Electra-Grid Quiz PSU NEWS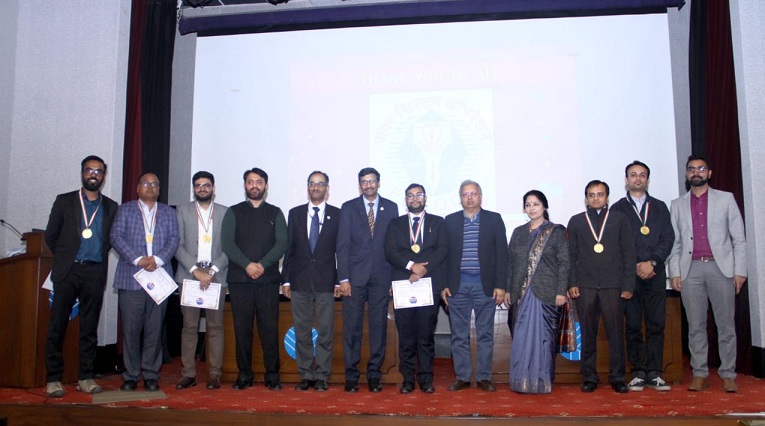 New Delhi:
Power System Operation Corporation (POSOCO),
a wholly owned Government of India Enterprise under the Ministry of Power, Conducted its 1st Electra Grid Quiz recently on 11th January 2019, with amidst much fanfare and excitement. 
Total 55 teams from all over India Load Dispatch Centres participated in the preliminary round and 12 teams qualified for the semi-finals. In the Final Round, 4 teams clashed in the nail-biting. Southern Regional Load Despatch Center (SRLDC) team was declared the winner. Shri K.V.S. Baba, CMD, POSOCO along with Directors of the organisation presented the Awards to the winners in an event held in New Delhi.
Final winners are:
Mr. Hirak Roy and Mr Sudeep from Southern Regional Load Despatch Center (SRLDC)
1st Runner Up: Mr. Amit Prasad Gupta and Mr. Akhil Gupta from Western Regional Load Dispatch Centre (WRLDC)
2nd Runner Up: Mr. Saif Rehman and Mr. Ashok Rajan from National Load Despatch Center (NLDC)
Best Women Team: Ms. Pinki Debanath and Ms. Shabari Pramanick from Eastern Regional Load Despatch Centre (ERLDC)
Posted Date : 12-01-19
Categories : PSU NEWS