MDL Eyes on West Africa for Bagging Export Orders PSU NEWS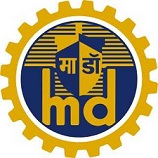 Mumbai:
A MDL team led by
RAdm AK Saxena,
Director (Shipbuilding),
Mazagon Dock Shipbuilders Limited (MDL)
participated in the International Maritime Defense Exhibition & Conference (IMDEC) 2019 held from 24-26 Jul 19, Accra Ghana. IMDEC was organized by the Ghana Navy on the occasion of its sixtieth anniversary and was an international platform where countries from the Gulf of Guinea, West Africa participated. 
MDL showcased their capabilities and potential for exports by putting up an exclusive stall which was visited by senior officials of the Navy from Angola, Benin, Cameroon, Congo, DR Congo, Equatorial Guinea, Gabon, Ghana, Guinea, Guinea-Bissau, Ivory Coast, Liberia, Nigeria, Senegal, Sierra Leone, The Gambia and Togo. Seventeen (17) west African countries in The Gulf of Guinea and seven (7) land-locked countries in the hinterland are currently facing major threat to maritime security and ultimately to the economic development of the region by way of Ship piracy, Armed robbery at sea, Illegal fishing, smuggling, trafficking and drug menace. 
Apart from the requirements of the navies of west African region, export potential also exists for inland navigation, offshore etc which MDL would be pursuing in the future. In this regard, first round of discussions were held by the MDL team with the Ghana National Petroleum Corporation (GNPC) and the Deputy Minister of Energy and the Volta lake authority. A high level delegation from Ghana is also expected to visit MDL in the near future.
Posted Date : 09-08-19
Categories : PSU NEWS