WAPCOS Acquired 98.89% Shareholding of NPCC PSU NEWS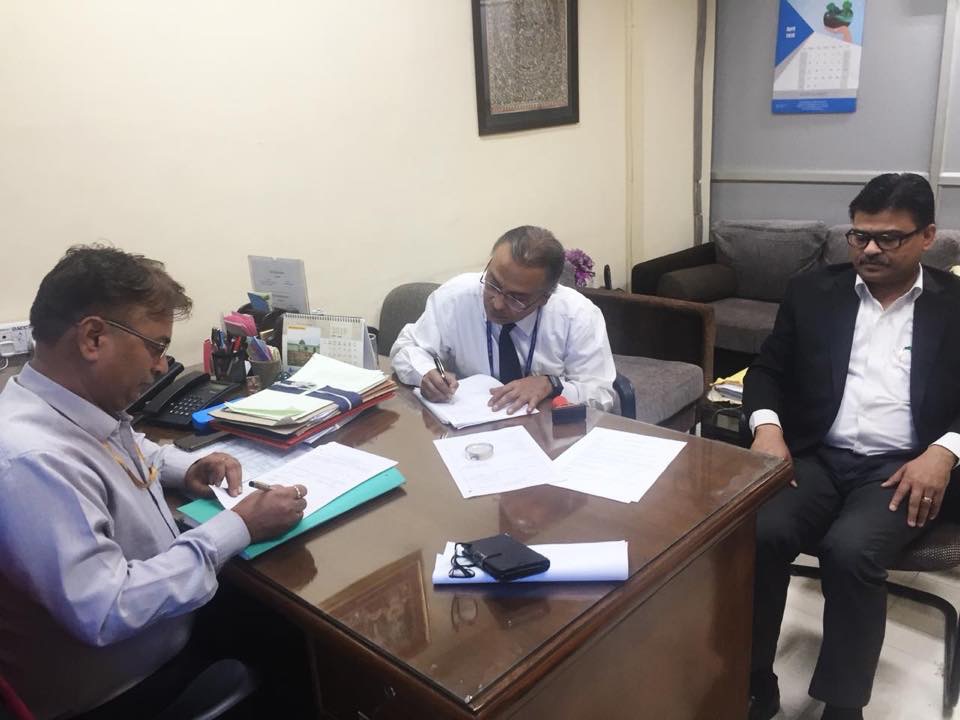 The Share Transfer Form SH-4 was executed by Shri S.K. Garg, Director (PSU), Ministry of Water Resources, River Development & Ganga Rejuvenation on behalf of President of India and Transferee Shri Anupam Mishra, Director (Commercial and HRD) on behalf of WAPCOS Ltd.
Original Share Certificates of NPCC were handed over to Shri K. K. Kandwal, Company Secretary, WAPCOS Ltd. in a ceremony held at the Registered Office of NPCC LTD. at Raja House, 30-31, Nehru Place, New Delhi, in the presence of senior officers of NPCC.
WAPCOS had earlier deposited the purchase consideration in Government of India account on 29th March, 2019.
Posted Date : 29-04-19
Categories : PSU NEWS