NCL gets First Universal Simulator of Coal India Limited PSU NEWS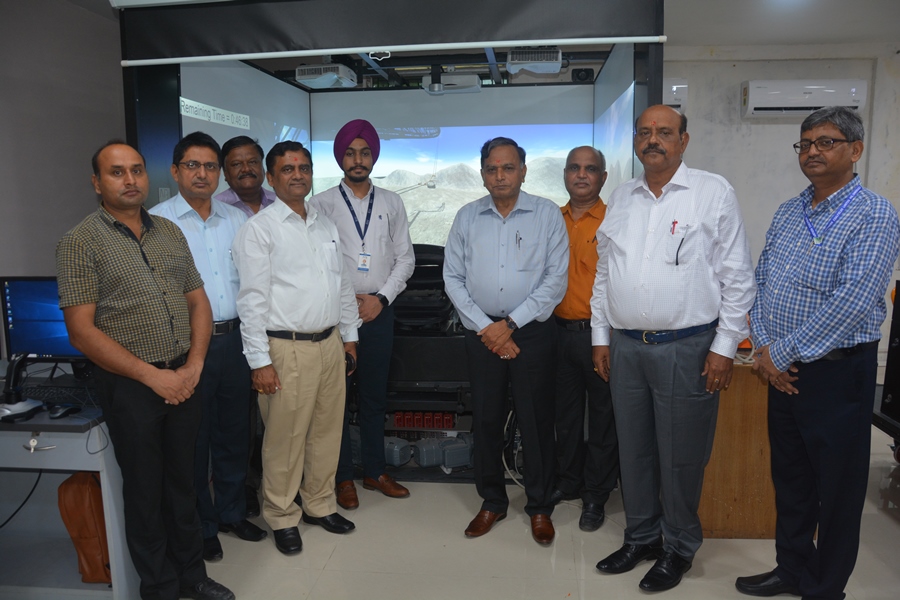 New Delhi. Hitting newer milestones one after another in its continuous journey of excellence, Northern Coalfields Limited on Wednesday ran past yet another milestone setting a new benchmark in Indian coal industry. The company has installed a 'Universal Equipment Simulator' at its Central Excavation Training Institute (CETI) in company Headquarters, Singrauli. The first of its kind in CIL fold, the simulator will impart simulation training to Dragline, Shovel and Dozer Operators. 
The operators will get hands-on training for maneuvering the heavy earthmovers through new Universal Simulator, which can simulate different Heavy Earth Moving Machinery (HEMM). Inasmuch as variety of mine and weather specific simulations it provides, the new simulator simulates rough terrain, bumps & jerks, slippery terrain, rain, sudden gush of windblown dust and this ilk during the training. The aim is to equip operators with the skills to maneuver the earthmovers in real-life settings of an opencast coal mine.
 Inspecting the installation of the new simulator, CMD NCL Shri P.K.Sinha, Director (Technical/Operations) Shri Gunadhar Pandey and Director (Finance & Personnel) Shri N.N.Thakur visited CETI on Wednesday where not only did they inspect and understand the new installation, but also got a hands-on using in-cab controls. CMD NCL Shri P.K.Sinha said that the new universal simulator will contribute significantly in the safety of operators and valuable Heavy Earth Moving Machines (HEMMs) . He also said that NCL will extend its training capabilities to other subsidiaries of CIL.
Notably, NCL had installed a 'Dumper Simulator' back in 2012 and now with addition of the 'Universal Equipment Simulator', the company boasts of being the the only subsidiary of CIL to have developed a complete in-house facility for training of Dragline, Shovel, Dumper and Dozer Operators. 
More than 3000 Dumper Operators from across the  subsidiaries of Coal India, including the dumper operators of NCL,  have undergone simulation training so far through dumper simulator.
Posted Date : 21-08-19
Categories : PSU NEWS