NHPC CMD Meets Dr Jitendra Singh Union Minister PSU NEWS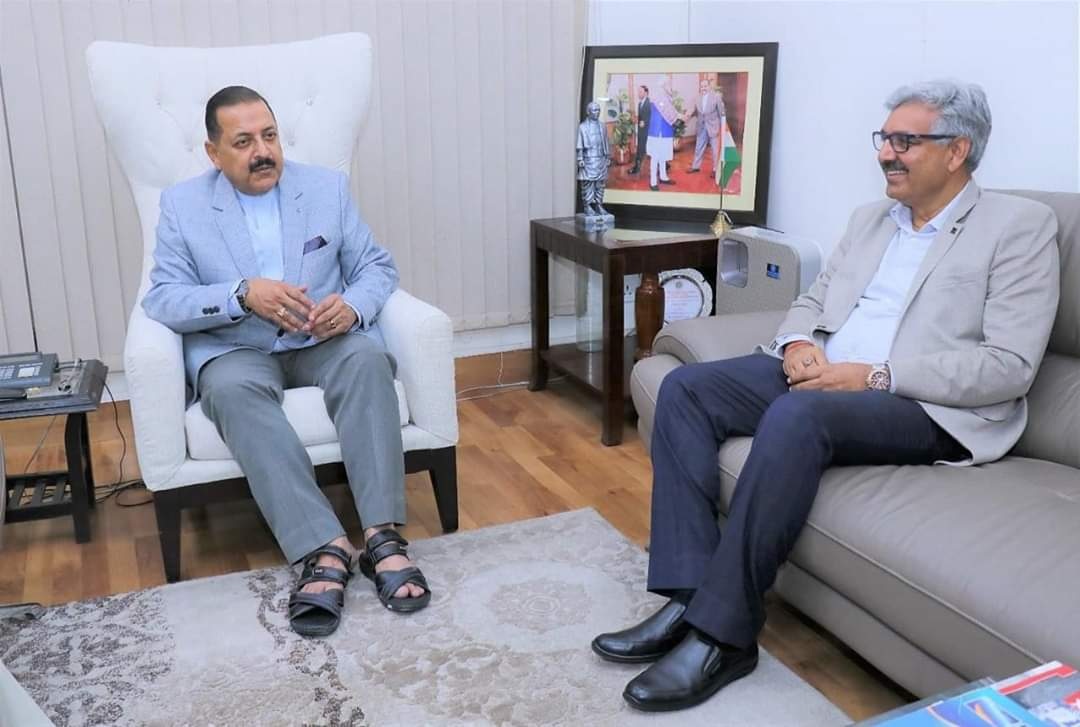 New Delhi: Shri A.K. Singh, CMD, NHPC met Dr. Jitendra Singh, Union Minister of State (Independent Charge) for Development of North Eastern Region and Minister of State for Prime Minister`s Office, Personnel, Public Grievances and Pensions, Department of Atomic Energy and Department of Space at New Delhi on 18th March 2020 at New Delhi. CMD, NHPC apprised Minister on NHPC's activities in the field of hydropower development and discussed about hydropower projects in Jammu and Kashmir.
CMD, NHPC assured the Hon'ble Minister that NHPC will strive to commission all projects within given time schedule and approved cost. CMD, NHPC also conveyed that NHPC has 'Concept to commissioning' capabilities of constructing hydropower projects in remotest parts of the nation and has a highly motivated, dedicated and professional team. The Hon'ble minister assured all possible help from Government and providing hindrance free atmosphere for execution of work.
NHPC has been highly active in Jammu and Kashmir since its inception. NHPC currently has 6 power stations in Jammu and Kashmir with a total installed capacity of 2250 MW. It has 2 projects of 1624 MW under construction and 3 projects of 2190 MW under various stages of clearance. NHPC has also undertaken rural electrification works in Jammu and Kashmir. In addition, NHPC has carried out several developmental works under its CSR –SD scheme in Jammu and Kashmir.
Posted Date : 23-03-20
Categories : PSU NEWS