NHPC To Develop Renewable Energy Projects In Kerala PSU NEWS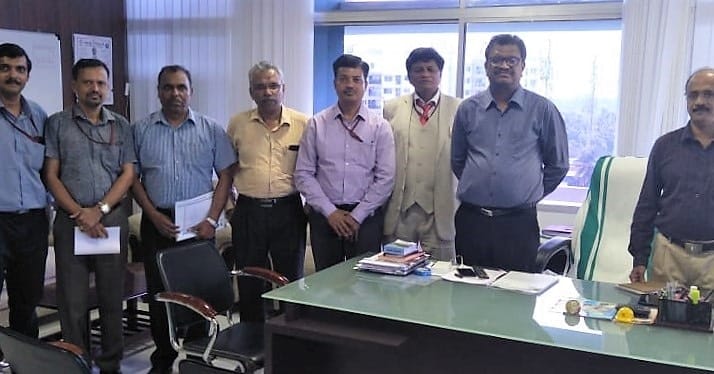 Thiruvananthapuram: A team from NHPC's Renewable Energy Division held meeting with Shri N.S. Pillai, IA&AS, Chairman and Managing Director, Kerala State Electricity Board regarding development of Floating Solar project and Wind Power Project in Kerala by NHPC on 19.03.2020 at Thiruvananthapuram, Kerala. Shri B.P. Rao, General Manager (I/c-RE), NHPC and Shri Himangshu Saha, General Manager (RE), NHPC were present in the meeting alongwith board members and senior officials of KSEB.
During the meeting, KSEB agreed in principle to take up 50 MW Floating Solar Power Project at Kollam District under UMREPP Scheme of MNRE and 72 MW Wind Power Project in Palakkad District by NHPC. KSEB has also agreed for long term PPA in this respect. KSEB asked NHPC to complete the Floating Solar project in a fast track mode. During the meeting, other renewable opportunities in the State were also explored. A presentation on NHPC's activities was given by the NHPC officials. The KSEB officials appreciated the CSR & CD activities undertaken by NHPC in the State.
Posted Date : 21-03-20
Categories : PSU NEWS