NTPC ex employees of India organised peaceful demonstrations PSU NEWS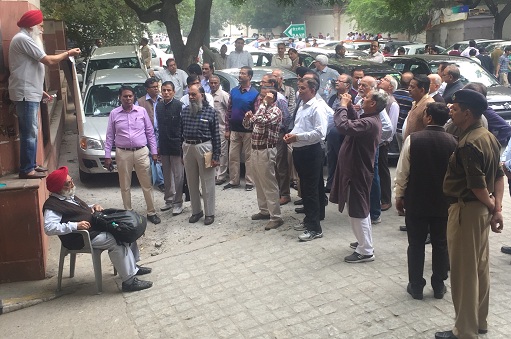 NEW DELHI. At the instant of Welfare Association Of NTPC Ex-Employees of India (WANEEI ) organised Peaceful Demonstrations at Corporate Centre, Regional Head Quarters, Projects, Stations and Offices on Tuesday 26.11.2019 throughout Pan India at Various locationat New Delhi, Hyderabad, Ramagundam, Bangalore, Vizag, Lucknow,Kolkata etc. to register protest against insensitive attitude of apathetic NTPC Management towards thier demands including the reimbursement of PRMS as per revision of 2017. Large number of retired employeestaken part in the Demonstrations.
WANEEI President Shri Gurmukh Singh and General Secretary Shri S.N.Badoni addressed the gathering and criticized the attitude of NTPC Management. They announced that this movement will be intensified and now they will also approach Ministry of Power to intervene in the matter in case NTPC Management does not change its attitude.
Posted Date : 27-11-19
Categories : PSU NEWS