PFC Provides Surgical Operating Microscope to BMCHRC, Jaipur CSR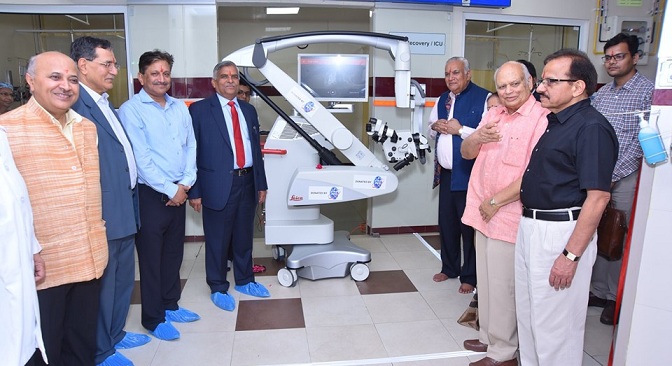 New Delhi:
Shri Rajeev Sharma,
CMD,
Power Finance Corporation (PFC)
inaugurated the Surgical Operating Microscope recently in Bhagwan Mahaveer Cancer Hospital and Research Centre (BMCHRC), Jaipur. 
PFC has provided financial assistance of Rs 136 lakh to BMCHRC for the purchase of surgical operating microscope. Shri Sitaram Pareek Independent Director, Shri. P. K Singh Director (Commercial) and other Senior Officials of PFC & BMCHRC also graced the occasion. 
BMCHRC is a reputed cancer hospital providing 25% free hospital services in OPD and IPD to BPL and economically poor patients. Moreover, the hospital is providing treatment to patients on nominal charges compared to rest of the private hospital facilities. BMCHRC has been doing Chemo of approx 120 Onco-Neuro Patients every year. 
The surgery of these patients used to be done at other hospitals. In order to provide all the facilities under one roof i.e. Surgery, Chemo and Radiation and to save patients from hardships and inconvenience, PFC has provided the operating micro scope to Onco-Neuro Surgery Department.
Posted Date : 29-07-19
Categories : CSR