AAICLAS pays dividend to AAI worth Rs. 25.62 Crore PSU NEWS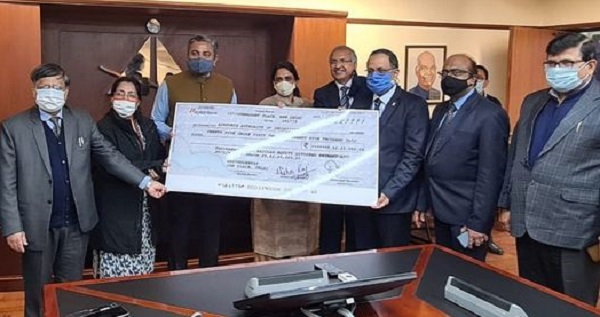 New Delhi: AAI Cargo Logistics and Allied Services Company Limited a subsidiary of AAI paid a dividend of Rs 25.62 Cr to AAI for the year 2019-20.
AAICLASA demand draft was presented to Shri. Arvind Singh, Chairman, AAI by Shri. Keku Gazder, CEO, AAICLAS in the presence of AAICLAS Board Members & senior officials of AAI and AAICLAS.
AAICLAS work as a multi-modal interface linking air, surface & water transport. Thus becoming the largest networked and fastest logistic solution provider company in India.
Posted Date : 14-01-21
Categories : PSU NEWS
Tag Cloud: PSU NEWS