PSU NEWS
BEE aims to support DISCOMs through providing technical support
Bureau of Energy Efficiency (BEE) has taken another step towards promoting energy efficiency and demand side management (DSM) in India by engaging zone wise Project Management Agencies (PMAs) to support 40 Distribution Companies (DISCOMs)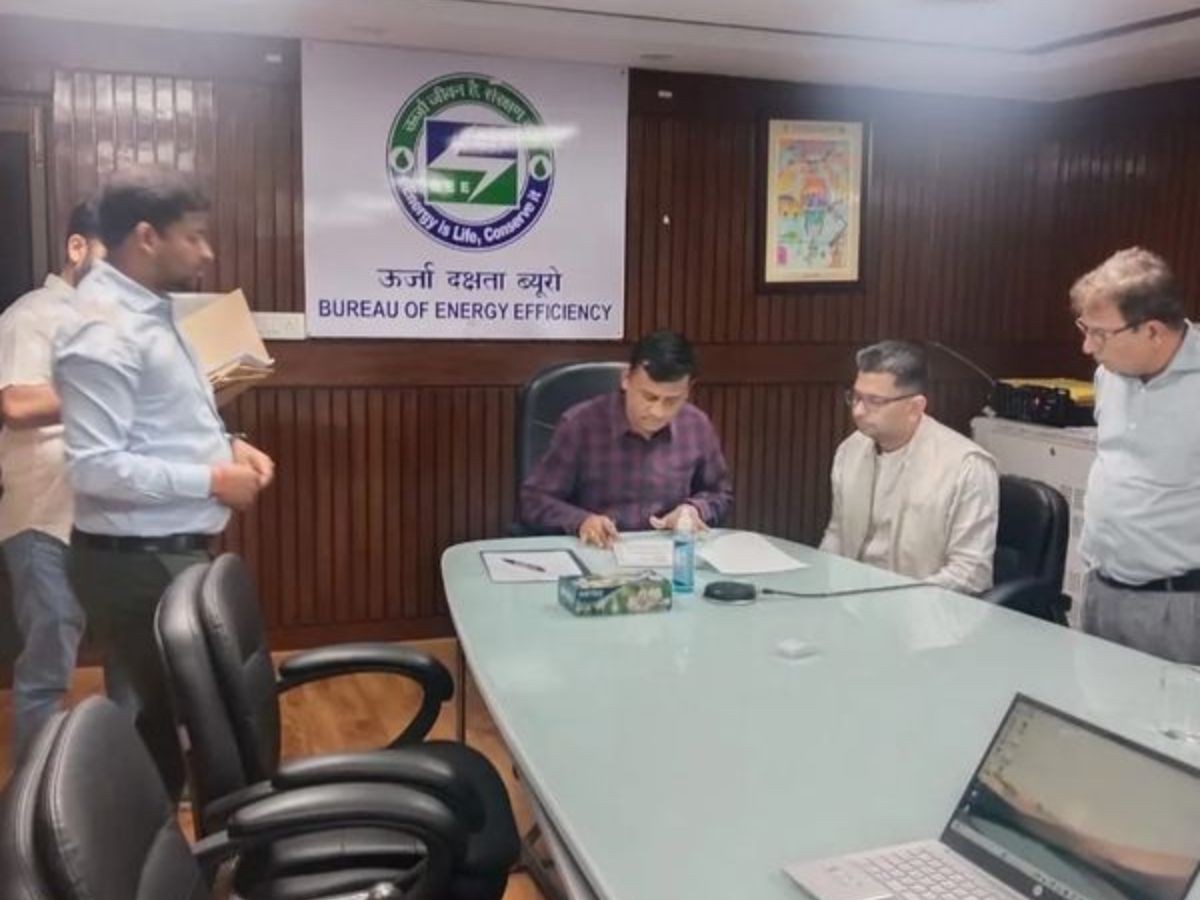 BEE aims to support DISCOMs through providing technical support
NEW DELHI- Bureau of Energy Efficiency (BEE) has taken another step towards promoting energy efficiency and demand side management (DSM) in India by engaging zone wise Project Management Agencies (PMAs) to support 40 Distribution Companies (DISCOMs) under its "Capacity Building of DISCOMs" program.
A contract signing ceremony was held on 20th April 2023, chaired by Shri Milind Deore, Secretary, BEE, and attended by officials from the PMAs, including PricewaterhouseCoopers Pvt. Ltd, ICF Consulting India Private Limited, and GreenTree Building Energy (P) Ltd.
Through this initiative, BEE aims to provide technical support for the implementation of DSM measures and depute technical and financial manpower at selected beneficiary DISCOMs.
The PMAs will work closely with the DISCOMs to develop and implement DSM action plans that will help reduce peak power demand, ultimately leading to reduced electricity costs for consumers.
Read Also :
Abhai Raj Singh Bhandari took over as ED of BPCL's Kochi Refinery
The engagement of PMAs is expected to further strengthen BEE's efforts in promoting energy efficiency and DSM across the country. These measures are crucial in optimizing electricity consumption, reducing greenhouse gas emissions, and ensuring sustainable energy use.
By partnering with reputable PMAs, BEE aims to enhance the technical capabilities of DISCOMs and accelerate the adoption of DSM measures, leading to improved energy management and cost savings for consumers.
Read Also :
Shri Ashwini Vaishnaw chaired meeting of Consultative Committee for Ministry of Railways
With this initiative, BEE is poised to continue its great strides in promoting energy efficiency and DSM in India. The implementation of DSM action plans by DISCOMs is expected to result in reduced peak power demand, improved energy management, and reduced electricity costs for consumers, making a positive impact on the environment and the economy.
Read Also :
Shri P Upadhyay INAS takes over as Director General of Naval Armament