CSR
BEL CSR: Hands over ambulance, walk-in cooler and generator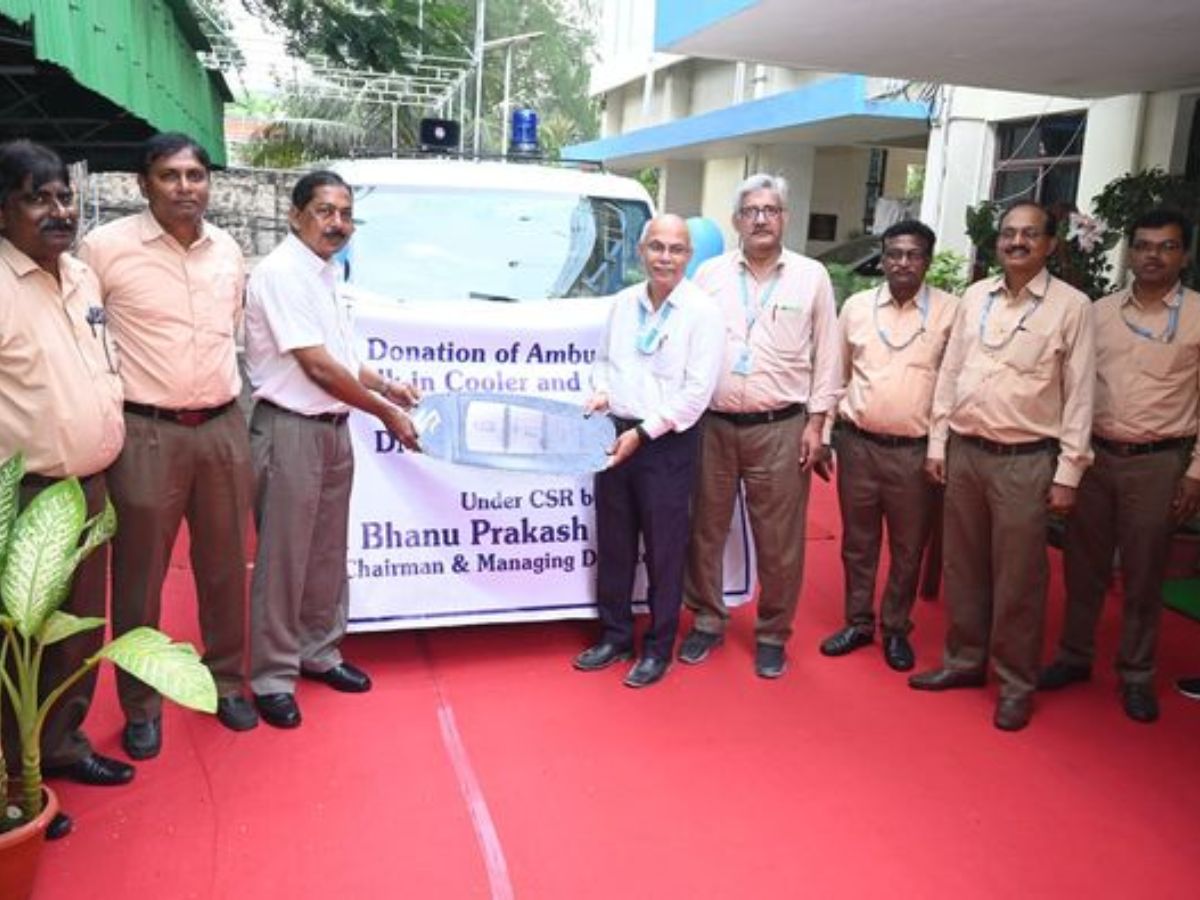 Mr Bhanu Prakash Srivastava, CMD, BEL, handing over an ambulance, walk-in cooler and generator along with medical equipment donated by BEL to the district medical authorities of Krishna district as part of the company's CSR initiatives at BEL-Machilipatnam.
Read Also :
NSIC organises 2nd India-Taiwan SME Cooperation Forum
Also seen are Mr Jitendra Singh, GM (BEL-Machilipatnam), senior officers and Union representatives.

Dr Sudharshan, In-charge DMHO, Krishna district, received the handing over certificate on behalf of the Health Department.
Read Also :
REC signs loan agreement with RUMSL