PSU NEWS
ECIL allocated Rs.534.33 lakhs towards CSR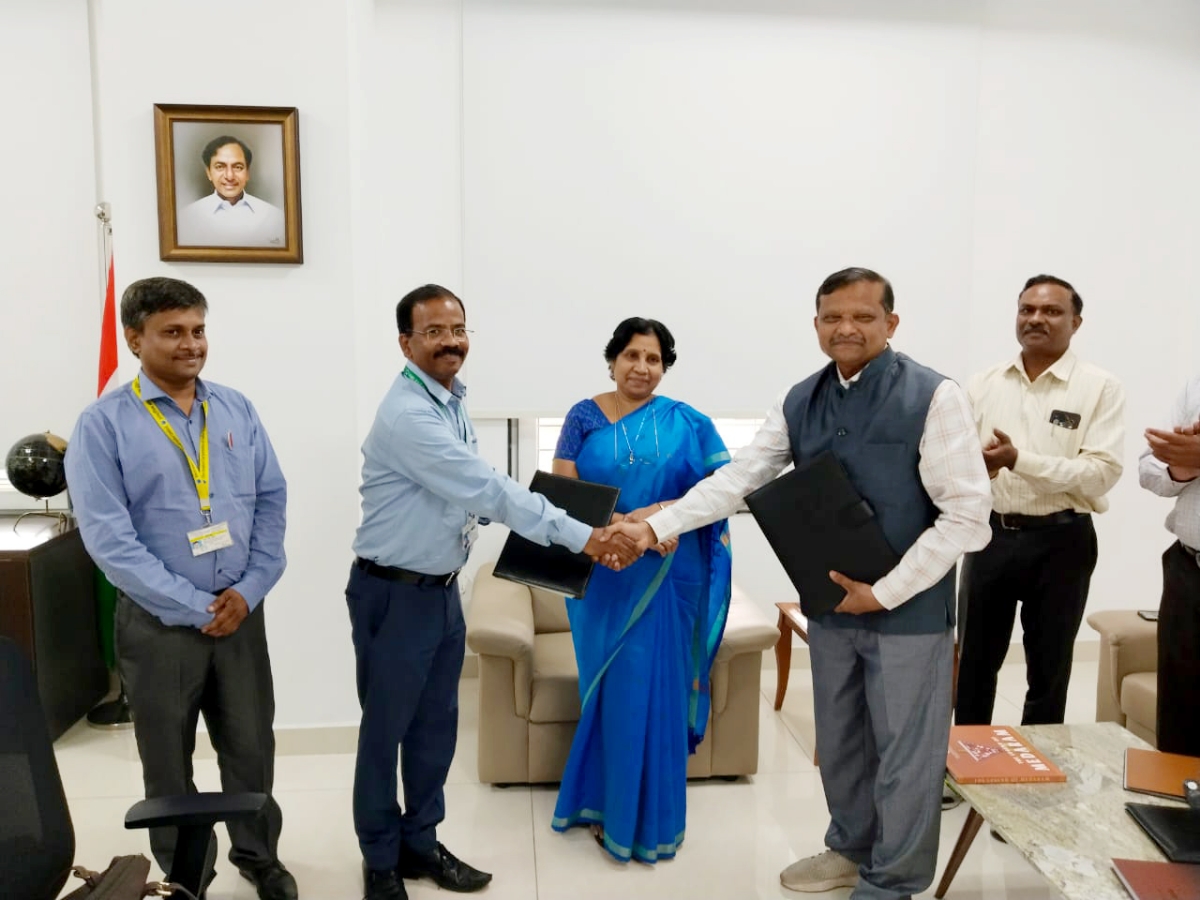 New Delhi: Electronics Corporation of India Limited (ECIL) has allocated budget of Rs.534.33 lakhs towards Corporate Social Responsibility (CSR) activities for the year 2023-24. The theme of this year is Health & Nutrition as decided by the Department of Public Enterprises.
As part of CSR activities ECIL has taken up CSR project for providing Mid-Day Meals to the students of National Skill Training Institute (NSTI) for 400 students at a cost of Rs. 57.60 lakhs for one year. Further ECIL has also taken the initiative of renovating the Government ITI at Mannanur Nagarkurnool District, Telangana State at a cost of Rs. 72 lakhs.
Read Also :
NSIC organises 2nd India-Taiwan SME Cooperation Forum
In this regard, Shri C Munikrishna AGM, ECIL and Shri Srinivasa Rao Regional Director, NSTI and Shri K V Nagesh Joint Director, ITI have signed the MoU before
Smt. I Rani Kumudini , IAS, (Retd.), Special Chief Secretary to Government Labour, Employment, Training and Factories Department, Government of Telangana.
Read Also :
REC signs loan agreement with RUMSL
The signing & exchange of MoU is held at Secratariat, Telangana and from ECIL Shri C Munikrishna, AGM(HR), Shri Bhavani Sankar V, DGM(HR) & Shri P Durga Prasad, DM(HR) attended and from NSTI Shri Srinivasa Rao, Regional Director, Shri Ushendra Rao, Asst. Director and from Commissioner (Employment And Training) Shri K V Nagesh, Joint Director, Smt. Jayamma, ITI Princial, Mannanur.
Read Also :
Day 2 at CPSEs Roundtable & Exhibition 2023: CVO visited GAIL stall