PSU NEWS
Fit India Sanitation Freedom Run 4.0 organises at SECL Headquarters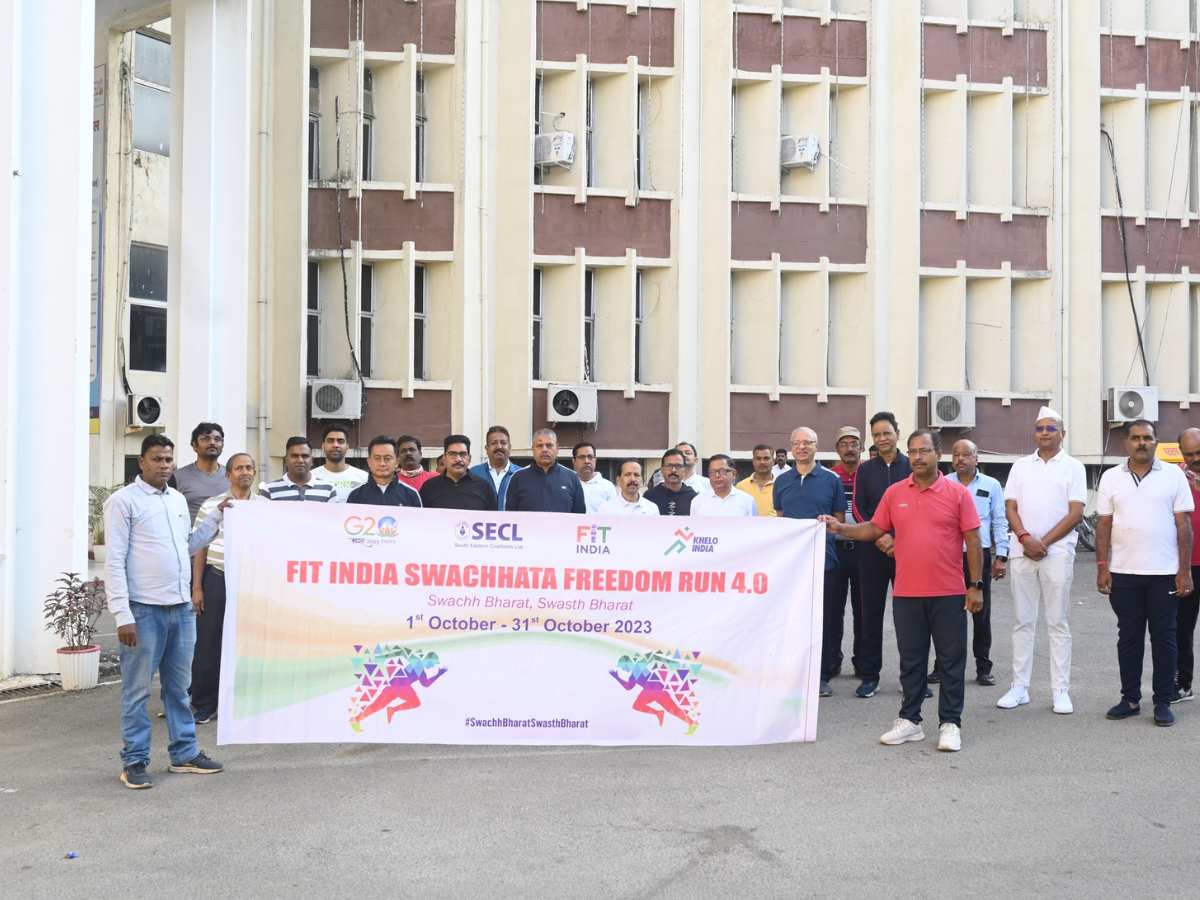 New Delhi: On 27.10.2023, Fit India Sanitation Freedom Run 4.0 was organized under Fit India and Swachh Bharat Mission at 7.30 am at SECL Headquarters premises.
Starting from the Main Administration Building, the Freedom Run passed through various places in the Headquarters Complex and finally ended at the Administration Building.
Read Also :
Indian Govt signs USD 175 million loan agreement with ADB
By participating enthusiastically in the Freedom Run, officers and employees made the event a success and gave the message of Swachh Bharat, Swasth Bharat.

Read Also :
Power Grid Shines Again; Honors for Flagship Project