Other
Gautam Buddha Nagar's Pride Award 2022
Gautam Budh Nagar Pride Award 2022 is being organized at Radisson Blu Hotel, Sector-18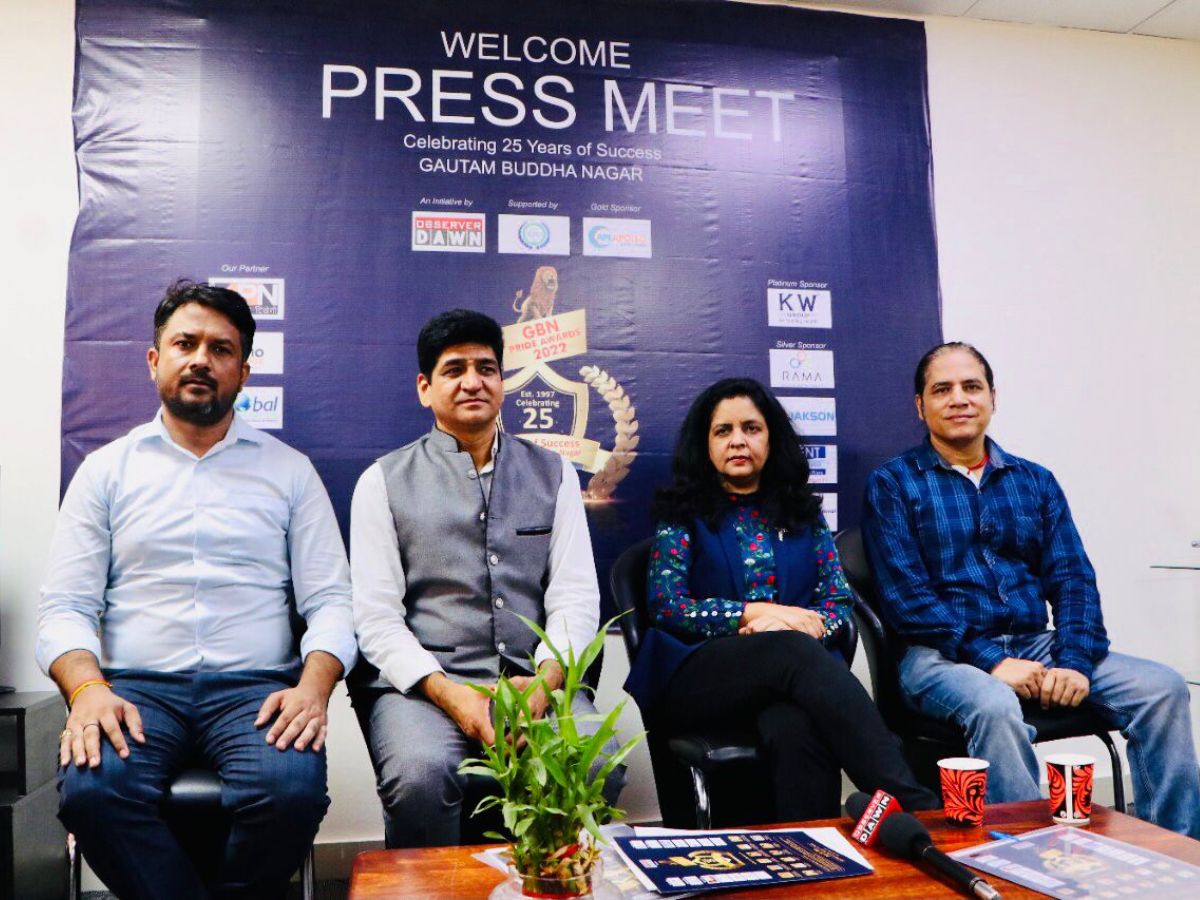 Gautam Buddha Nagar's Pride Award 2022
Noida: Gautam Buddha Nagar district completing its 25 years of the journey on this occasion it is celebrating the silver jubilee on June 17, 2022. On that note the Gautam Buddha Nagar Pride Award 2022 is being organized at Radisson Blu Hotel, Sector-18, said Dr. Hari Om Tyagi, Editor-in-Chief, Organizer Observer Dawn Media and Entertainment Pvt Ltd.
Tyagi addressed a press conference at Sri Mangalam Institute of Management College, Sector-62.
Dr. Tyagi said that on this occasion, personalities doing excellent work in various fields would be honored with Gautam Budh Nagar Pride Award.
In this program, Uttar Pradesh Deputy Chief Minister Brijesh Pathak, Minister of State for Transport and Highways General VK Singh, National General Secretary of Janata Dal United KC Tyagi, Minister of State for AYUSH Ministry of Uttar Pradesh Dr. Dayashankar Mishra, State Tourism and Culture Minister Jaiveer Singh, Noida MLA Pankaj Singh, Jewar MLA Thakur Dhirendra Singh, Dadri MLA Tejpal Nagar etc. will be involved.
Apart from this, Dr. Pradeep Rai, Vice President of Supreme Court Bar Association, Indian Music Composer and Singer Anu Malik will also be present, while many eminent personalities from Dubai will also attend the event.