PSU NEWS
Indian PSU, NTPC features in Forbes World's Best Employers list 2023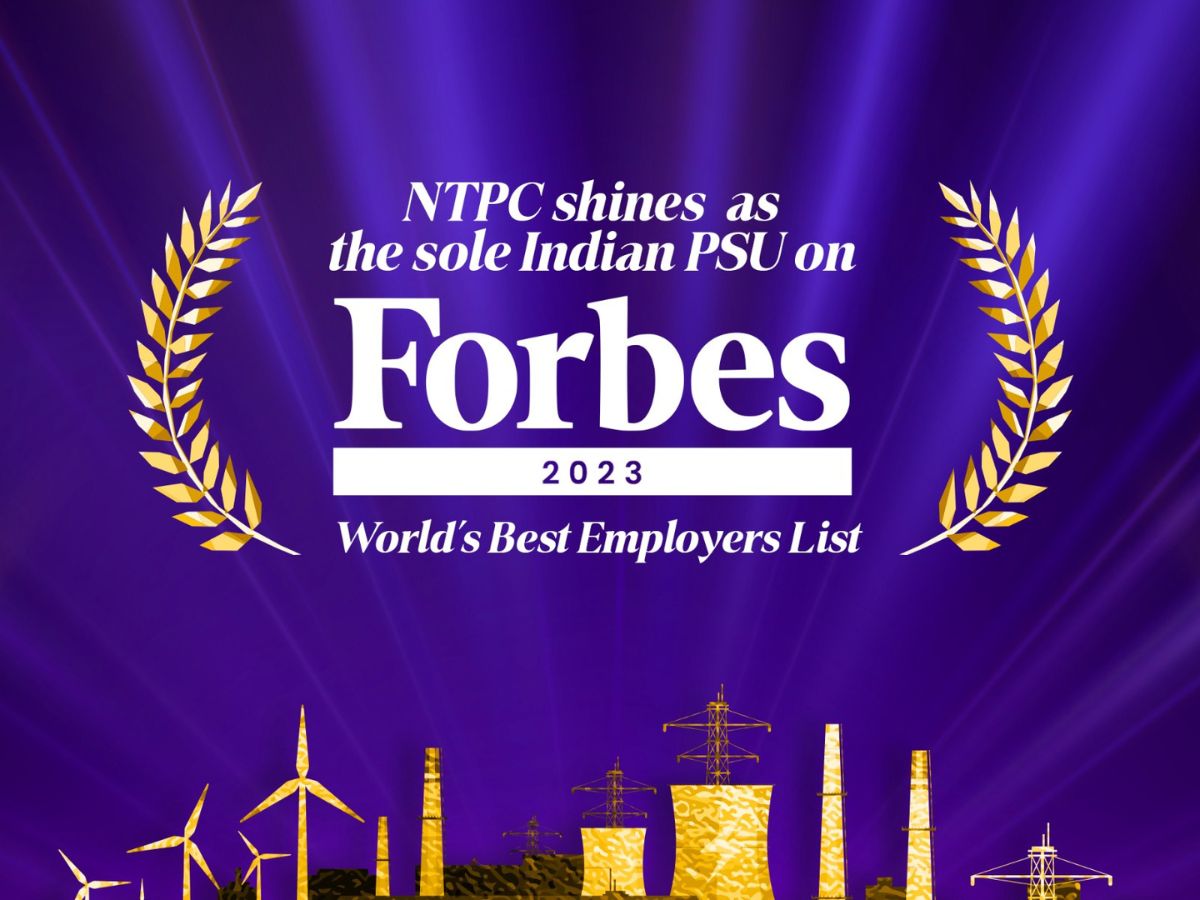 New Delhi:NTPC became the only Indian PSU to get featured in the Forbes World's Best Employers list 2023.
Ranking 261 out of top 700 companies in the World, this recognition is a testament to our progressive people practices which strives to achieve excellence in development and management of its Human Resources
Read Also :
THDCIL sign MoU for Water Sports High Performance Academy at Tehri
NTPC's People before PLF approach and continuous process improvement creates a caring, learning and engaging workplace, with a focus on employee wellbeing, aligned strategically to business needs.
Read Also :
RITES Mukta Mitra wins 'Emerging Metro Woman of the Year' award
Progressive people policies and interventions have facilitated our workforce to be agile and ready for challenges. Introduction of contemporary Performance Management system with continuous assessment, focussed learning and development initiatives, transparent Career Development & Succession Planning System, are a few of the levers building the engaging work culture that is unique to NTPC.
NTPC will continue its efforts towards creating a better workplace for providing an exciting working space and a positive environment to our employees.
Read Also :
MCL's CSR Milestone: Inauguration of Medical College and Hospital at Talcher