ministry-of-india-news
Key persons views on Union Budget 2023-24
Many business leaders and key persons have reacted on this year Budget 2023
New Delhi: Union Finance Minister Smt. NIrmala Sitharaman on Wednesday, February 1, 2023 presented the Union Budget 2023-24 in the parliament. She emphasized that Indian economy is on the right track, and despite a time of challenges, heading towards a bright future.
Many business leaders and key person have reacted on this year Budget 2023. Lets have a look on that:
Raman Bhatia, Founder and MD, Servotech Power Systems Limited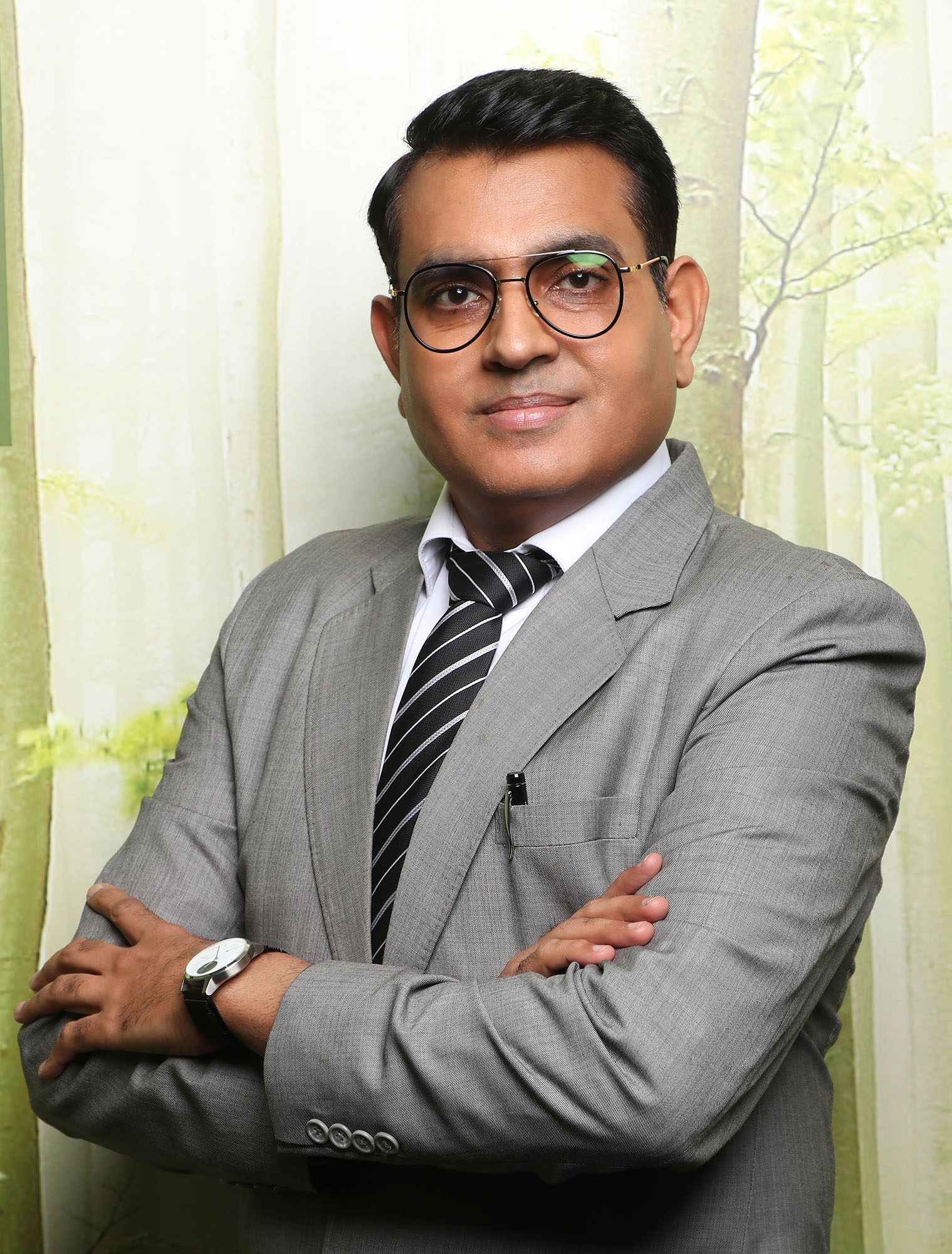 The Budget 2023 has put a reinstated focus on Green Growth. With the FM allocating Rs 35,000 crore towards this sector, prioritising India's net zero goals and energy transition, this presents players in this space a unique opportunity to make clean energy solutions like solar and EV charging both accessible and affordable for the people, unlocking mass consumerization. This extensive budgetary allocation for the sector coupled with additional production linked incentives for manufacturing high-efficiency solar photovoltaic modules, will lead to significant advances in the country's decarbonization initiatives. In addition, quicker approvals for new storage systems, flexible policies allowing storage structure changes after project commissioning without affecting current initiatives, and capacity building efforts for operators are other areas for consideration that will aid India's accelerated transition to renewable energy. The Union Budget 2023 has hinted that all efforts at decarbonization will need supportive policies that incentivize both finance and technology. Developing large-scale carbon markets and green financing through budgetary allocations will shape up the framework empowering energy producers and providers.

Mr. Atul Sobti, Director General, SCOPE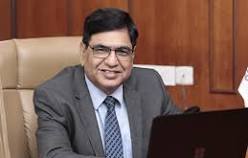 SCOPE (Standing Conference of Public Enterprises), apex body of Public Sector Enterprises compliments the Hon'ble Finance Minister in presenting a "growth-oriented inclusive budget for all" with impetus on infrastructure strengthening, green environment and skill development, while maintaining fiscal consolidation. While appreciating the Budget, Mr. Atul Sobti, Director General, SCOPE said that the Budget is likely to have a multiplier effect in both social and economic sectors. "Overall, a positive budget which is likely to give the necessary push to the country for a global role through landmark outlay for infrastructure strengthening, new schemes, incentivising domestic industries, focussing on inclusive development, impetus on skill development, moving towards simplifying regulations for ease of doing business and green initiatives leading to a net zero economy", he added.
Rahul Garg, Founder & CEO, Moglix & Credlix
"It's encouraging to see that despite the global recessionary waves, India's economy is growing. The Union budget 2023–24 builds upon the foundation established by the previous budget, with a vision of a prosperous, inclusive India where the fruits of growth reach all sections. Overall, this budget continued focusing on promoting exports, boosting domestic manufacturing, enhancing domestic value addition, encouraging green energy and mobility, streamlining the supply chain, and providing economic support to MSMEs across the country. Lowered tax rate of 15% for new companies starting manufacturing activities by March 31, 2024, will act as a catalyst, driving the public-private partnership investment in infrastructure, including railways and roads. The thrust on manufacturing & infrastructure will enable the country to achieve the target of achieving a manufacturing potential to export goods worth $1 trillion by 2030. National Green Hydrogen Mission will facilitate the transition of the economy to low carbon intensity and reduce reliance on fossil fuel imports, thus contributing to green growth. According to our commitments at COP26 and COP27 on climate action, the Union Budget signaled the beginning of the decarbonization of India's inbound supply chain. The National Data Governance Policy will unleash innovation and research by start-ups and academia, enabling access to anonymous data. The Unified Skill India Digital Platform would facilitate demand-based formal skilling, employer linkage (including MSMEs). Revamped credit guarantee scheme for MSMEs to infuse Rs. 9000 crore into the corpus. The budget has brought about entrepreneur-friendly measures on the policy and legal fronts to drive operational excellence across sectors. Access to entrepreneurial initiatives to further bolster the economic and human resource foundation of the country will drive start-up ecosystem in the country."
Sarosh Amaria, MD, Tata Capital Financial Services Limited.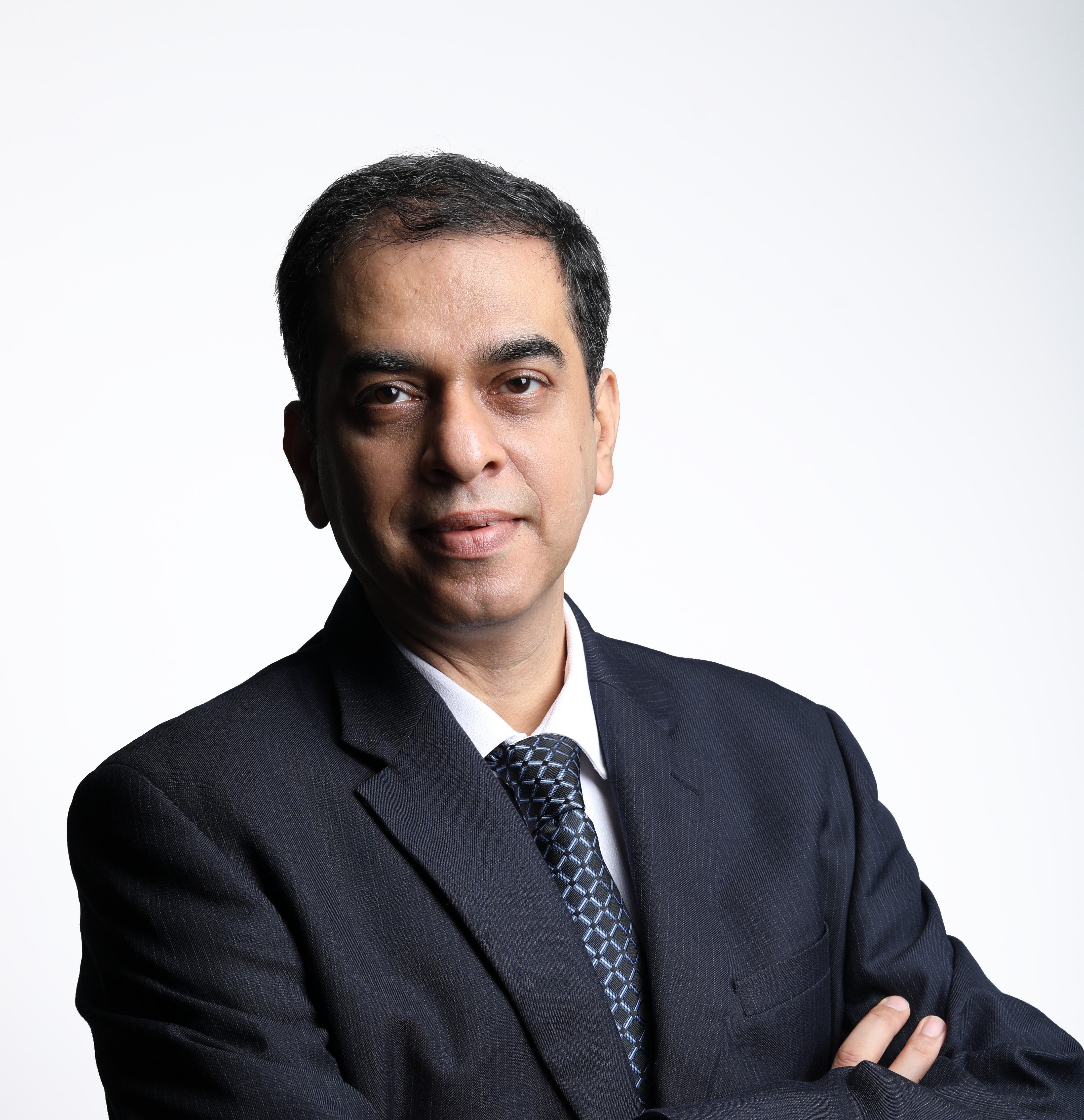 "We welcome this robust support from the Government in this Amrit Kaal Budget. The entity wise Digi-locker will help in easing the process of digital applications. The infusion of Rs 9,000 crore in the revamped Credit Guarantee Scheme is enabling MSMEs with an additional collateral-free credit of Rs 2 lakh crore thereby plugging working capital gaps for small businesses".
Mr. Suvankar Sen, MD & CEO, Senco Gold & Diamonds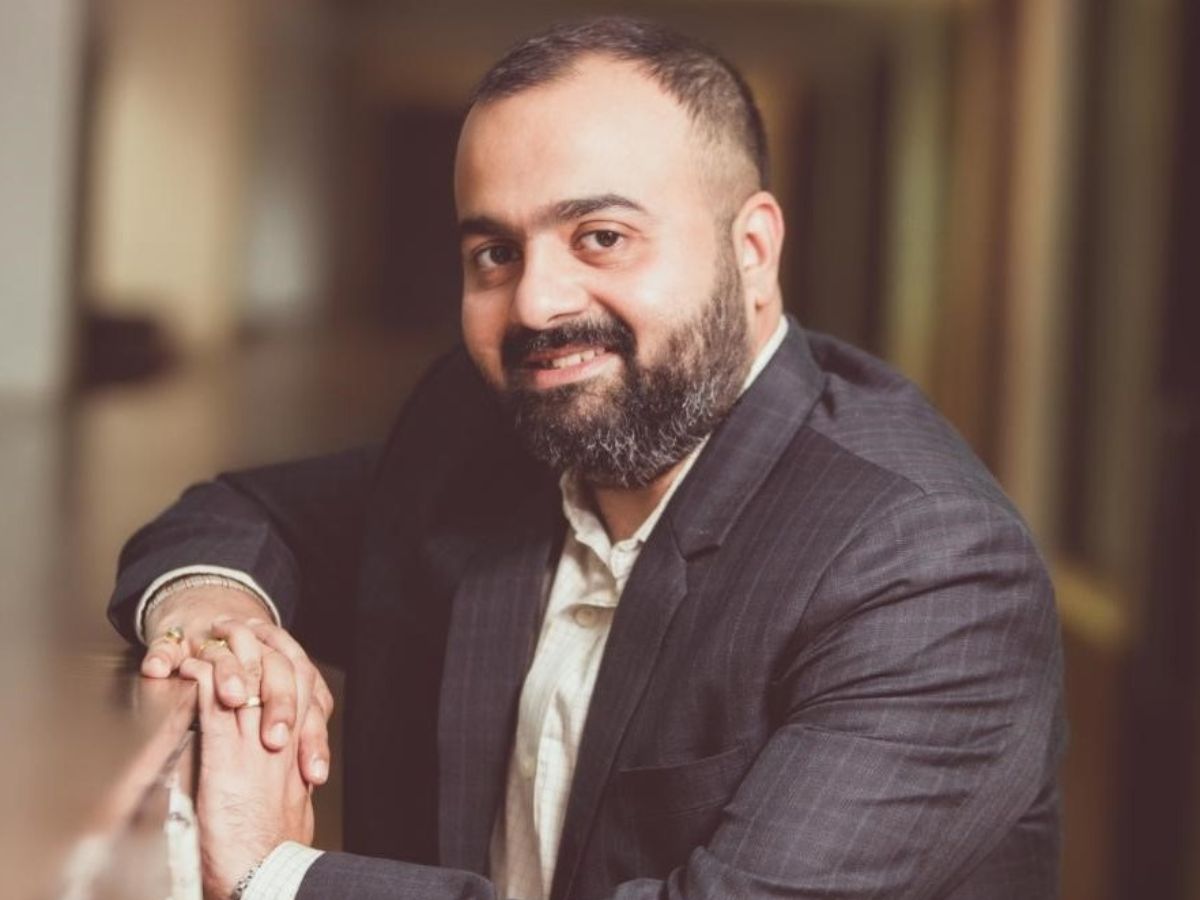 "The impact of budget 2023 will have negligible impact those who are making gold jewellery in India itself. As custom duties on bars of gold and platinum were increased earlier this fiscal. So there will be no new impact of budget on price of gold bars. Import of dore are a smaller percentage of total gold imports so only dore duty got increased by 2.5% , that may impact on business of local refineries. Tax on jewellery import has been increased which will again have no impact on our business as Senco Gold & Diamonds and most of the jewelery industry members doesn't import gold jewellery. We buy gold bars from banks and all our jewellery are made in India. Import duty on silver bars, dore has been increased by 2.5 % which may have some negligible impact on silver utensils and jewellery industry."
Mr Yatin Gupte, CMD, Wardwizard Innovations & Mobility Ltd
Mr Yatin Gupte, Chairman & Managing Director, Wardwizard Innovations & Mobility Ltd, said, "We welcome the forward-looking budget presented by our Hon'ble Finance Minister. The budget has rightly been referred to as the vision of Amrit Kaal. This year's budget brings a big boost to the India's economy by covering all the verticals for the holistic development of the nation. The sanctioning of Rs. 35,000 crores for energy transition is a significant step toward India's net zero goals and will undoubtedly provide a much-needed push to a sustainable tomorrow. Tax exemptions on capital goods, lithium-ion batteries, and further reduction of customs duty will accelerate green mobility and rapid transition towards electric vehicles, making the sector stronger than before. We are eagerly looking forward to the government's ambitious vision for upgrading the EV infrastructure ecosystem. Further relaxation on personal taxes and push for the job creation will bring sustainability in the market and increase purchasing power. Domestic consumption is a prime driving force for the economy. With the infrastructure boost and effective capital expenditure, the industry is optimistic that this budget will definitely augur well for the economic recovery and overall growth of the country."
Mr. Rajiv Agarwal, Operating Partner (Infrastructure), Essar and Managing Director, Essar Ports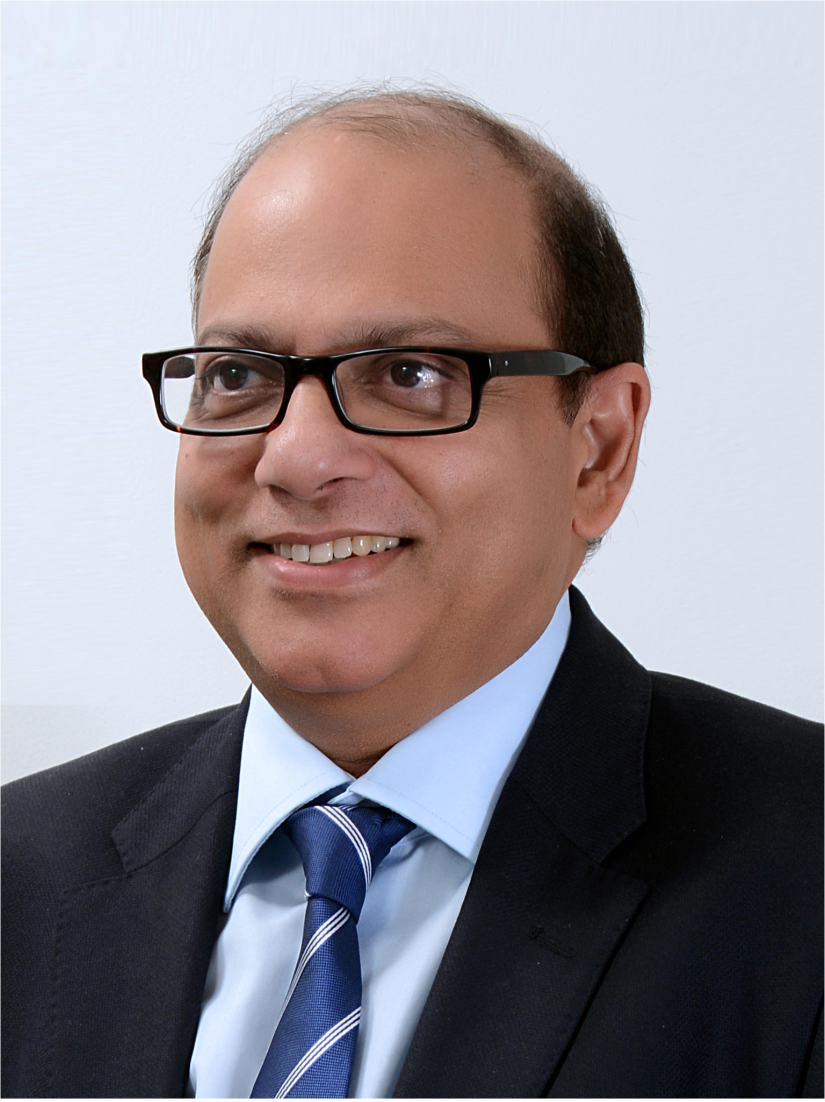 "The Union Budget 2023 is a significant one, continuing the trend towards more productive capital expenditure. It gives a major thrust to the transport infra sector. We welcome the provisions for ease of doing business which will help lay the foundation for big private investments in infrastructure development. An increased emphasis on promoting coastal shipping as low energy mode will be a critical enabler transitioning towards green growth. In addition, its higher capital outlay for Infra being hiked by 33% to Rs 10 lakh crore will reward the sector and counter global headwinds. The massive push on the capex spending and infrastructure development will go a long way in fulfilling the nation's 'AatmaNirbhar' dream."
Mr. Prashant Ruia, Director, Essar Capital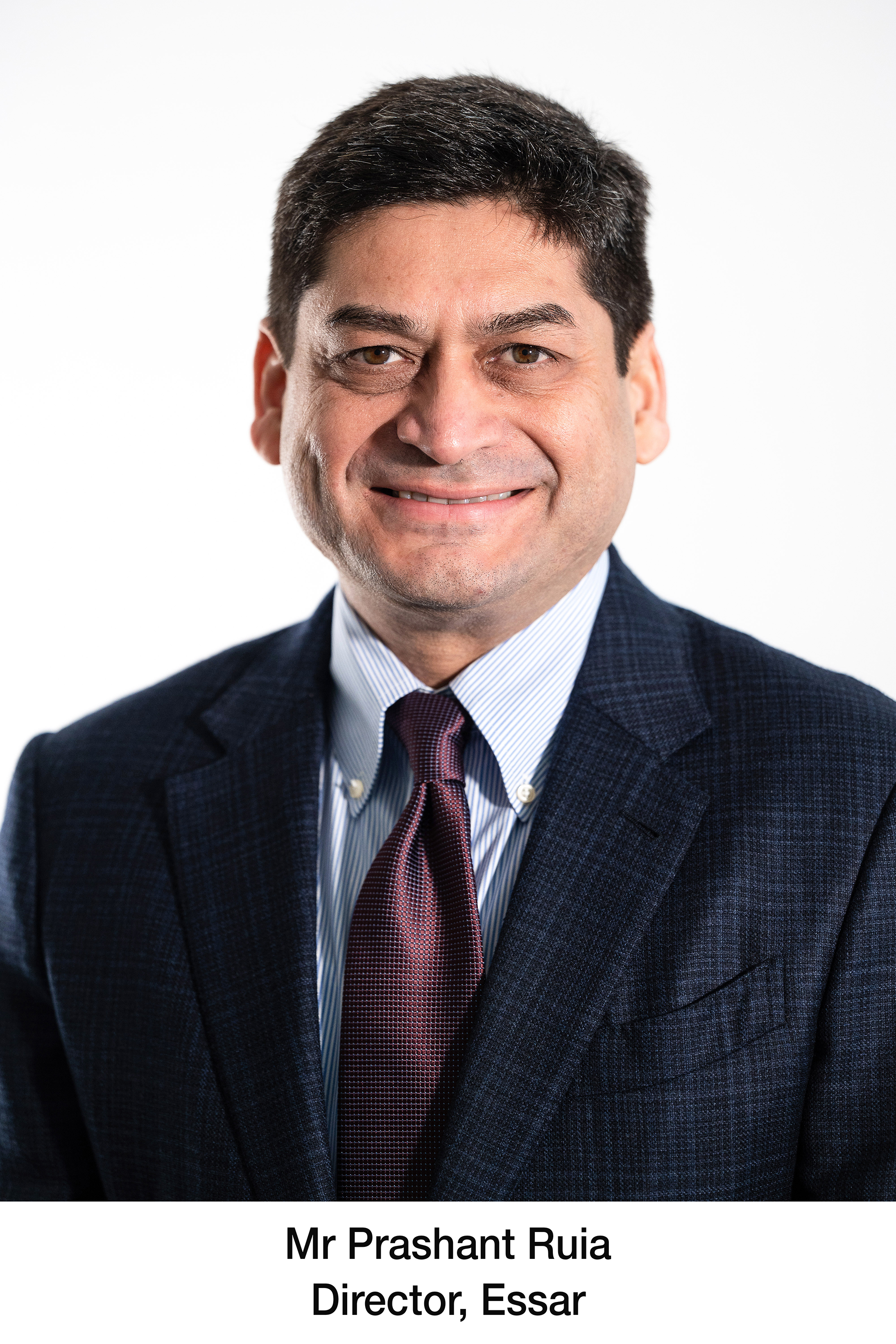 "The attention and allocation to building a green infrastructure and a decarbonised energy regime is the core of the union budget which puts India on the path of being future proof. The Rs 35,000 crore allocation for energy transition along with an ambitious target of 5 MMT of hydrogen will unleash new demand impulses across the length and breadth of the country, thereby fielding green growth. This has been complemented by a custom duty and tax reliefs for green mobility."
Mr. Sanjay Palve, Senior MD, Essar Capital Ltd
"The Union Budget 2023 has encompassed almost all critical sectors and holds a lot of promise for the economy. The Budget witnesses some of the biggest updates for the finance and infra sector which will be a transformative approach for economic growth and sustainable development in India. Clear emphasis on Green growth will certainly pave the way toward clean energy transition. We are also happy to note the Government's efforts in propelling areas such as Youth power and Women, Inclusive development and Unleashing the potential, all of which envision a prosperous, inclusive India in which the fruits of development will benefit all sections of the society."
Mr. Kush Singh, CEO, Essar Power
"The Union Budget 2022-2023 reflects the country's rapid economic growth whilst projecting a bright future. Honourable FM has based the budget on 7 priorities wherein Green growth has been given a major spotlight which is the current need of the hour for the energy sector. Green hydrogen will emerge as an important instrument to decarbonise the energy value chain, including the corporate sector. The decision to reduce custom duty on lithium ion batteries will promote energy storage to provide round-the-clock renewable power at reduced cost. The amalgamated steps taken will not only help reduce carbon intensity of the economy but will simultaneously help create job opportunities. The ultimate goal is to reduce dependence on fossil fuel inputs and make the country assume technology and market leadership in this sunrise sector. This is a growth-oriented budget and the efforts made towards green growth including policies and fund allocations will help us achieve the target of green hydrogen production of 5 mn tonne by 2030."
Ram Iyer, Founder and CEO, Vayana Network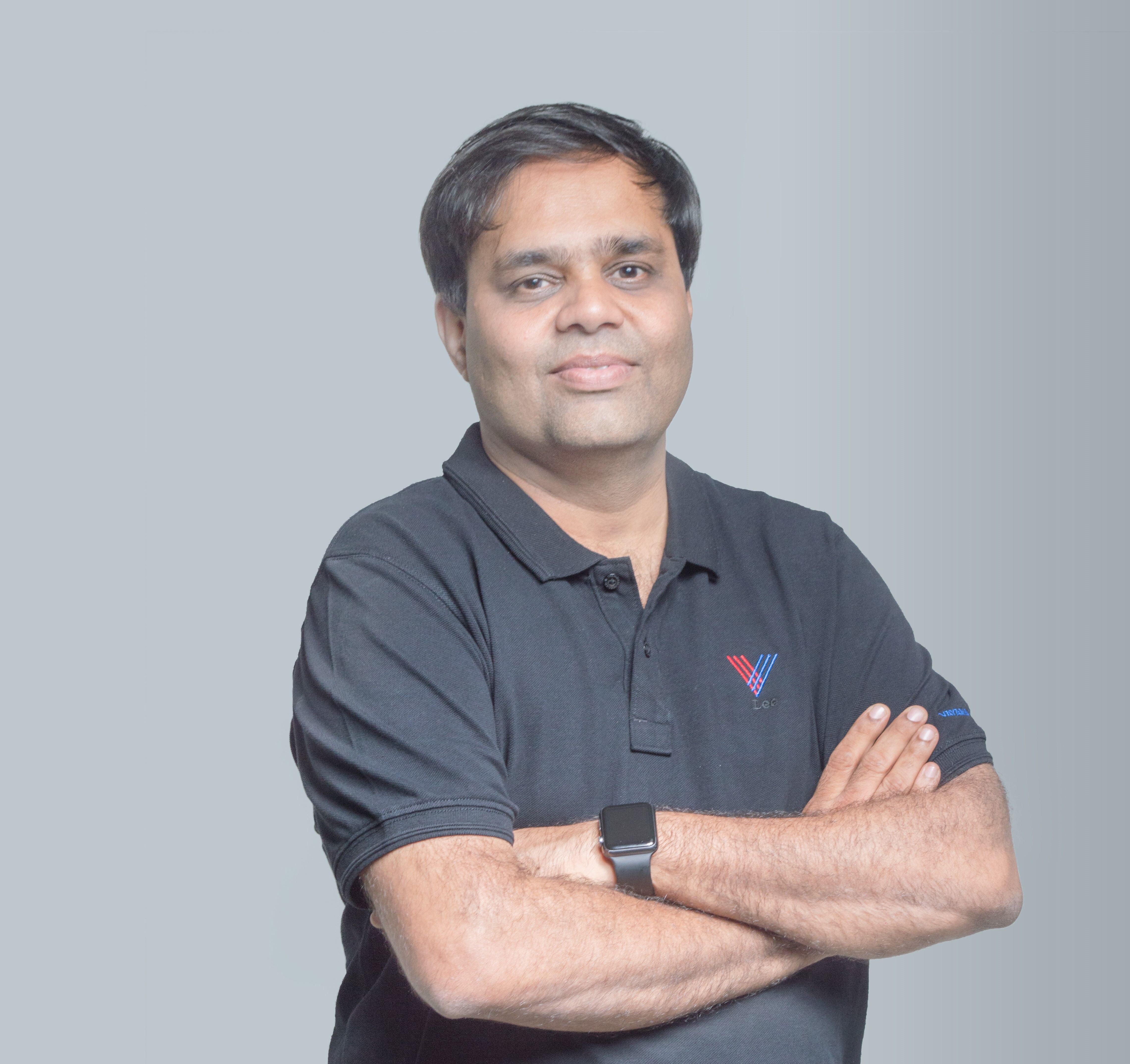 "The union budget of 2023 has been exceptionally consistent over the years in focus areas across Infrastructure, Agriculture, MSMEs and ease of doing business. The capital expenditure has been increased by 33% to a historic high of INR10 lakh crores, showing government's commitment to creating jobs and stimulating expenditure resulting in a multiplier effect pegging GDP growth at 7%.
Investments in development of public digital infrastructure for agriculture, facilitating data embassies in GIFT City, expanding the use of Digi Locker and setting up National Financial Information repository signal towards the continued focus on digitisation and broadening its access to the public.
Revamped Credit Guarantee Scheme for MSMEs is a significant move to support MSMEs' who have been battered by Covid related disruptions, the infusion of Rs 9000 crore into the corpus would undoubtedly benefit small business owners. Concrete actionables towards ease of doing business in the form of PAN being a single identifier, reducing compliances and decriminalizing provisions are legislative steps ensuring ease of doing business.
Overall, it is a promising budget that continues to build on the groundwork laid during the previous budgets."
National FLO President Jayanti Dalmia's reaction on Budget 2022-23
FICCI Ladies Organisation (FLO) the apex body of business women in the country has welcomed the Union Budget for the year 2023 and termed it as special cognizance towards women empowerment and also to enable women self-help groups to reach next stage of economic empowerment.
"The announcement of a New Savings Scheme 'Mahila Samman Saving Certificate' for women with fixed interest rate of 7.5 percent, for a period of two years is a welcome step in this direction. Apart from this, the finance minister also enhanced the maximum deposit level of the Senior citizens' savings scheme from Rs 15 lakh to Rs 30 lakhs, which is a great step. " said Ms Jayanti Dalmia, National President , FICCI Ladies Organsiation (FLO) reacting to the Union Budget.
"While the world is replete with chatter about gender issues, it is highly encouraging that the Budget 2023, tabled by Union Minister of Finance, Smt Nirmala Sitharaman takes special cognizance to women empowerment " said MS Dalmia.
"This Budget is the first in Amrit Kaal and thus bears huge significance with "Saptarshi", the seven priorities ,Inclusive development, Reaching the last mile, Infrastructure and investment, Unleashing the potential, Green growth, Youth power and the Financial sector." She added .
"FLO also welcomes government's initiative to boost the MSME sector with revamped credit guarantee for MSMEs to take effect from Apr 1, 2023 with infusion of Rs 9,000 crore in corpus. Though it is not specifically for women in MSME, but it will definitely be beneficial for women entrepreneurs too. It is also encouraging to see that the new credit guarantee scheme for MSMEs will reduce cost of credit by 1 percentage point, as per the announcement today. " Ms Dalmia added.
"For facilitation of Skill training, Government will launch Pradhan Mantri Kaushal Vikas Yojana 4.0 To skill the youth for international opportunities. 30 Skill India International Centres will be set up across different States. This will be a huge boost for skilling and capacity building of Indian youth. I am sure young women will also be able to reap the benefits from this scheme. We hope that that this will generate increased employability as well, with special focus on job creation for women." She said.
"Taking a note of the rising demand for gemstone jewellery, many women in India have now taken to entrepreneurship to seize the opportunities in the industry. Smt Sitharaman announced today that a research and development grant is to be provided to one of the IITs for five years to encourage the indigenous production of lab-grown diamonds. This step could benefit the women entrepreneurs in this field in the long run." She said.
In an attempt to give impetus to the agriculture sector, the government has announced an Agriculture Accelerator Fund to encourage agri-startups by young entrepreneurs, improved digital public infrastructure, increase in the agricultural credit target and promotion of natural farming.
"While we welcome the government's initiatives to provide relaxations in tax slabs, increase Ease of Doing Business, Digital empowerment, expansion of Scope of services in DigiLocker to be expanded, scope of tourism , improved Housing and Urban Development, setting up of Digital Library for Children, Adolescents Will , improved Education infrastructure, there is a dire need for exclusive focus on women." Ms Dalmia concluded .
Women are at the center stage of India's robust economic growth and strong global position. It is pertinent that the quantum of allocations for schemes relating to women must be increased and the nodal agencies for women in the country consequently have to be further strengthened.
Mr. Chandra Shekhar Ghosh, MD and CEO of Bandhan Bank
"Budget 2023-24 is a well-rounded progressive & inclusive budget. The focus on important parameters like boosting consumption and inclusion is a welcome measure for our growing economy. The government has laid an important thrust on Capital Investment which will enhance consumption and create employment, both of which have been important areas of attention, especially post the pandemic. Allocation of the Budget to PM Awaas Yojana will further boost the housing sector. Support to MSME sector along with enhancement of credit gaurantee scheme will provide much needed relief to the sector. The new slabs of taxes will further help boost economic parameters like consumption, thus providing more impetus to economic growth." - Mr. Chandra Shekhar Ghosh, MD & CEO of Bandhan Bank
Rajiv Sabharwal, MD & CEO, Tata Capital Ltd.
Budget 2023 has included a series of measures for inclusive socio–economic development. The Indian government with its 7-priorities and a greater focus on Financial Sector and infrastructure & Investment have stepped in the right direction. The Capex increase of 33% and a capital outlay of INR 2.40 lakh crore for railways is a bold move to create jobs and improve the infrastructure development in the country. The overall quality of expenditure outlay provides a strong guard against global headwinds and will create impetus for private investments. This will also offer a vast scope for domestic consumption. Strong agricultural credit outlay, support measures, ease of doing business, and digitization drive across various sectors will improve multiple clusters within the economy.
Mr. V P Nandakumar - MD & CEO of Manappuram Finance Ltd
"The key announcements around the MSME sector are likely to help the self-employed and small businesses. High focus on firming up digital infrastructure and capital expenditure will have a snowballing effect on employment generation and new business opportunities. Also, the Union Budget has given freedom of choice to the salaried class and professionals by making the new tax-regime as the default and increasing the taxable slab above Rs 7 lakh, and proposing to reduce the highest surcharge rate from 37% to 25% under the new tax regime. In my view, these measures will go a long way in sustaining the `India growth story' by increasing the momentum in private consumption, which incidentally contributes to approximately 60% of the GDP and its growth, by ringing in fresh demand in the economy. On the other hand, it may also lead to a higher household savings rate in financial assets, which is very important for sustaining the overall economic growth of the country."

Mr Umesh Revankar, Executive Vice Chairman, Shriram Finance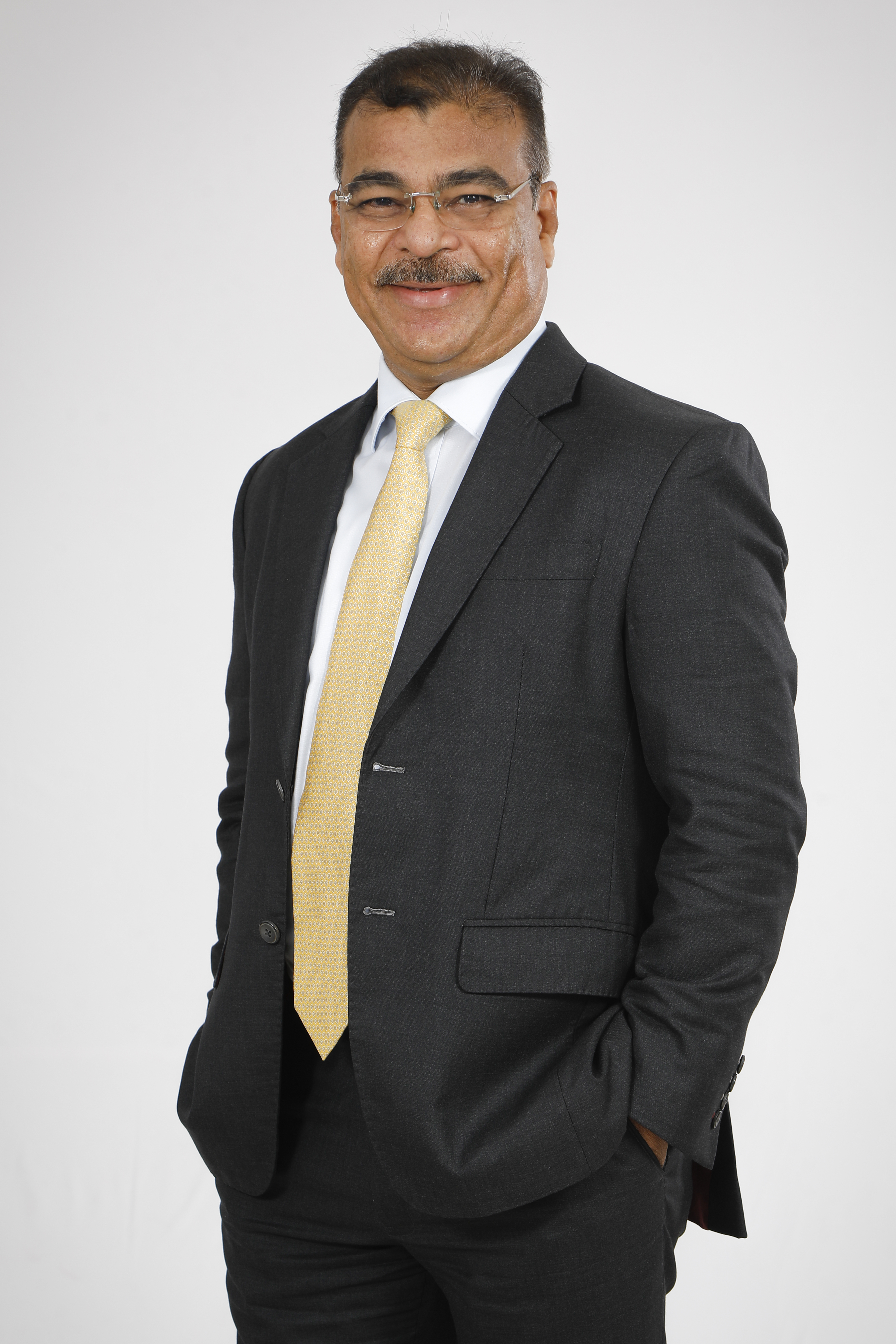 "The union budget 2023-24 is a growth oriented budget and the FM has checked all the boxes – from consumption to capex to spending to middle class to industry. The income tax benefits announced will boost purchasing power for middle-class consumers. It's a capex-heavy budget, with an announced 33% increase in capex, which will boost infrastructure, logistics and the transportation business. The government's focus on Ease of doing business and the expanded corpus for the credit guarantee will mean MSMEs have a lot to gain from this budget. Agriculture and rural development have been given detailed attention which should boost the rural economy and consumption. I believe the announcements made will trigger a pick-up in credit off take for small enterprises, the consumption-driven 2w business and lending to transportation."
Venkatraman Venkateswaran, Group President & CFO, Federal Bank
"Budget 2023-24 is an Infrastructure Spending oriented budget with 7 priorities set by the FM. The budget unveiled tax cuts and set the virtuous cycle of job creation. Out of the overall growth agenda, specifically looking at Banking sector, there are two major proposals. Firstly on Agricultural credit, the target is hiked to Rs.20 Lakh crore, which will help drive rural growth. Additionally, the revamped credit guarantee scheme for MSMEs, with infusion of Rs 9000 crore into the corpus, will enable additional collateral free credit guarantee of Rs 2 lakh crore".

Sandeep Menon – Founder, MD & CEO, Vastu Housing Finance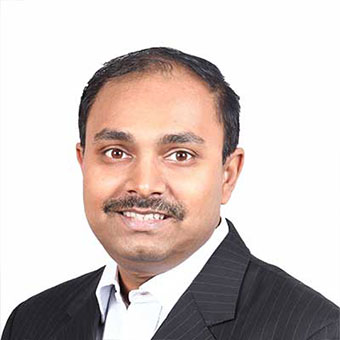 "The budget 2023 is largely focused on improving the social-economic conditions of the country. Improved infrastructure in Tier 2 & 3 cities will lead to residential cluster development in the coming years. With the announcement of enhanced capital expenditure by 33% and increment in the outlay for PM Awas Yojana (PMAY) by 66% to over Rs 79,000 crore, the government has provided much-needed support to the affordable housing sector. Also, the relaxation in income tax slabs provides additional disposable income in the hands of the common man which can directly lead to growth in the affordable homes segment".
Mr Sameer Gupta, Chairman & MD, Jakson Group and Mr Bikesh Ogra, MD & CEO, Jakson Green
Mr Sameer Gupta, Chairman & MD, Jakson Group - The nucleus of Budget 2023 is enhancing the quality of life, inclusive growth and sustainability. I am sure this vision will narrate the story of ''New India, Progressive India". The green economy is in the centre, and all aspects of the energy transition and security are thoroughly covered. As a result, India should surpass its current standing in the field of renewable energy, including storage and green hydrogen.
The government has taken steps to decarbonize the Indian economy, aided by specific budgets- viability funding for a 4000 MWh battery storage energy system, pumped hydro, Rs 20,700 investment for RE evacuation from Ladakh, and the inclusion of green credit in the Environment Protection Act.
Mr Bikesh Ogra, MD & CEO, Jakson Green- The Union Budget 2023 with an outlay of Rs 35,000 crore for green energy transition, addition to the recently announced Green Hydrogen mission with outlay of Rs.19,500 crore has reiterated GOI's commitment to achieve net zero targets alongside making India important hub for renewable manufacturing. Encouraging the Net Zero goal the government has firmly put clean energy transition at the centre of India's economic growth. A firm step towards green missions of government will give impetus to job creation, research n development as well as export opportunities while contributing to net-zero objectives. These initiatives are likely to boost domestic manufacturing and reduce import dependence for the renewable sector. The Union Budget 2023 clearly indicates, India is ready to establish itself in the leadership position on the global green energy transition.
Read Also :
IOC bids farewell to H.S. Rajpal, Executive Director (Law)