MCL awarded for practices in Environment, Health and Safety by CCI HONOR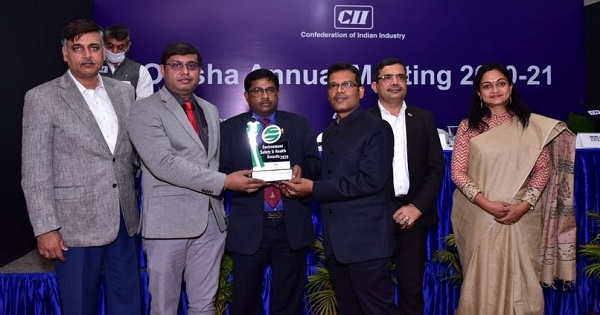 New Delhi: Mahanadi Coalfields Limited (MCL), the youngest of the eight subsidiaries of 'Maharatna' Coal India Limited, has been awarded for the best practices in Environment, Health & Safety by an industry body Confederation of Indian Industry (CCI).
The company has the status of Mini-Ratna (Cat-1) Central PSU, under Ministry of Coal, Govt of India. At CII Odisha's Annual Meet, the award was conferred on MCL, a leading coal-producing subsidiary of Coal India Limited.
On behalf of the company, Mr. D K Khanda, Senior Manager (Mining)/ Environment & Forests Department, Mr. Rajeev Kumar, Sr. Manager (Mining), S&R dept. and Dr. J. Mishra, Deputy Medical Superintendent, Anand Vihar Hospital. In a competition held virtually on December 12, 2020, MCL was adjudged for the second prize.
About CCI
The Confederation of Indian Industry (CII) is a non-governmental trade association and advocacy group based in New Delhi, India founded in 1895. CII has been a catalyst of change in India's economic policy reforms. It actively engages with central and state governments at various levels on issues facing Indian industry and society and recommends policies conducive to the development of India.
Posted Date : 26-02-21
Categories : HONOR
Tag Cloud: HONOR