MOU
NRL signs MoU with Inland Waterways Authority of India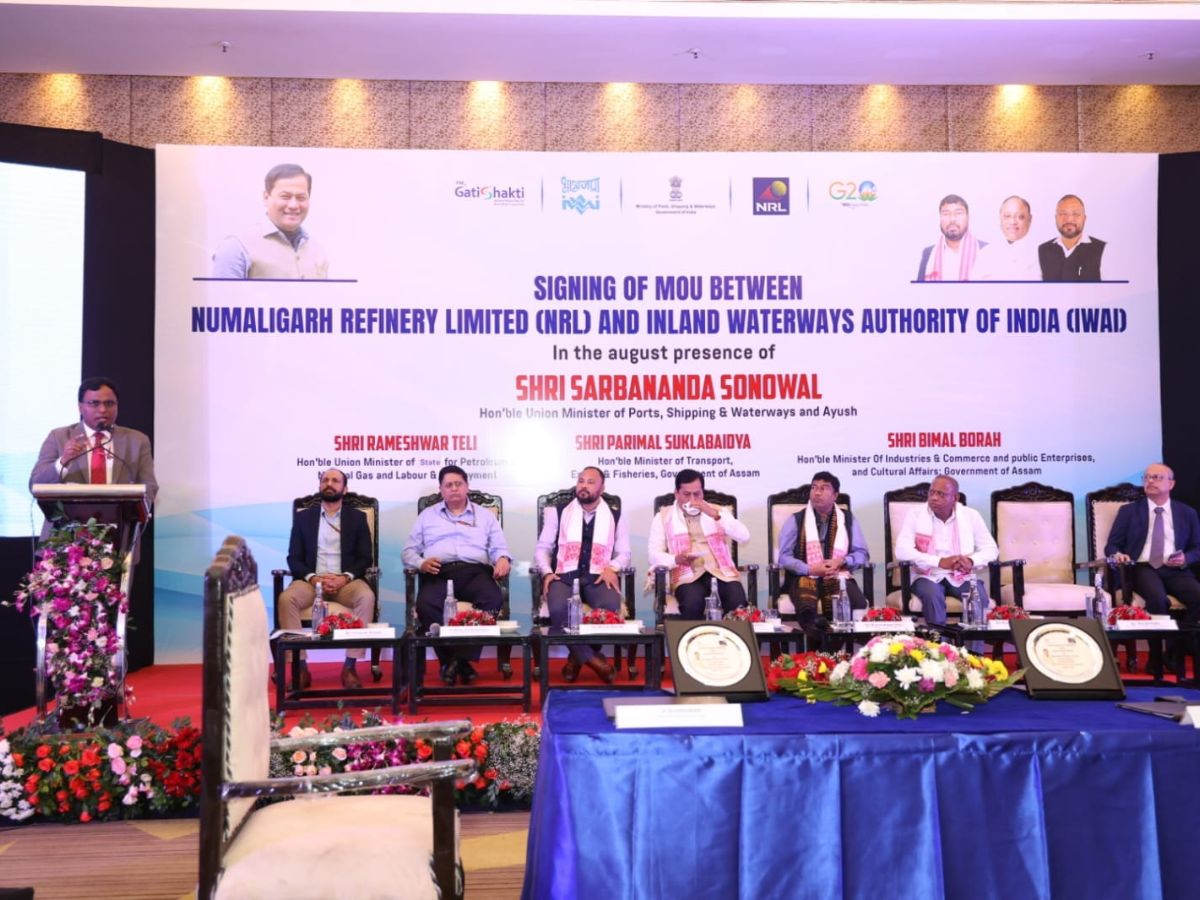 New Delhi: NRL signed an MoU with Inland Waterways Authority of India, today, for transportation of petroleum products of NRL to Bangladesh and beyond through IWAI's upgraded jetty in Jogighopa in lower Assam.
The MoU was signed by Shri Subrata Das, CGM (Marketing) NRL, Shri A. Selva Kumar, Director, IWAI in the presence of Hon'ble Ministers Shri Sarbananda Sonowal, Shri Rameswar Teli, Shri Bimal Borah, Shri Parimal Suklabaidya and Dr. Ranjit Rath, Chairman NRL & CMD Oil India Limited, Shri Bhaskar Jyoti Phukan, MD NRL, Shri Sanjay Bandopadhyaya, Chairman IWAI and senior officials of NRL & IWAI.
Read Also :
NSIC organises 2nd India-Taiwan SME Cooperation Forum
NRL envisages to export of 200 TMT of products per annum to Bangladesh through IWAI's jetty in Jogighopa comprising diesel, petrol, solvent, and polypropylene after the commissioning of the expanded refinery and petrochemicals plant.
Read Also :
REC signs loan agreement with RUMSL
This collaboration between NRL and IWAI is expected to provide a boost to Hon'ble PM Shri Narendra Modi's visionary Gati Shakti initiative and the Act East Policy of the Government of India.
Read Also :
Day 2 at CPSEs Roundtable & Exhibition 2023: CVO visited GAIL stall