PSU NEWS
NTPC Kaniha organised Training Program on PIDPI & Preventive Vigilance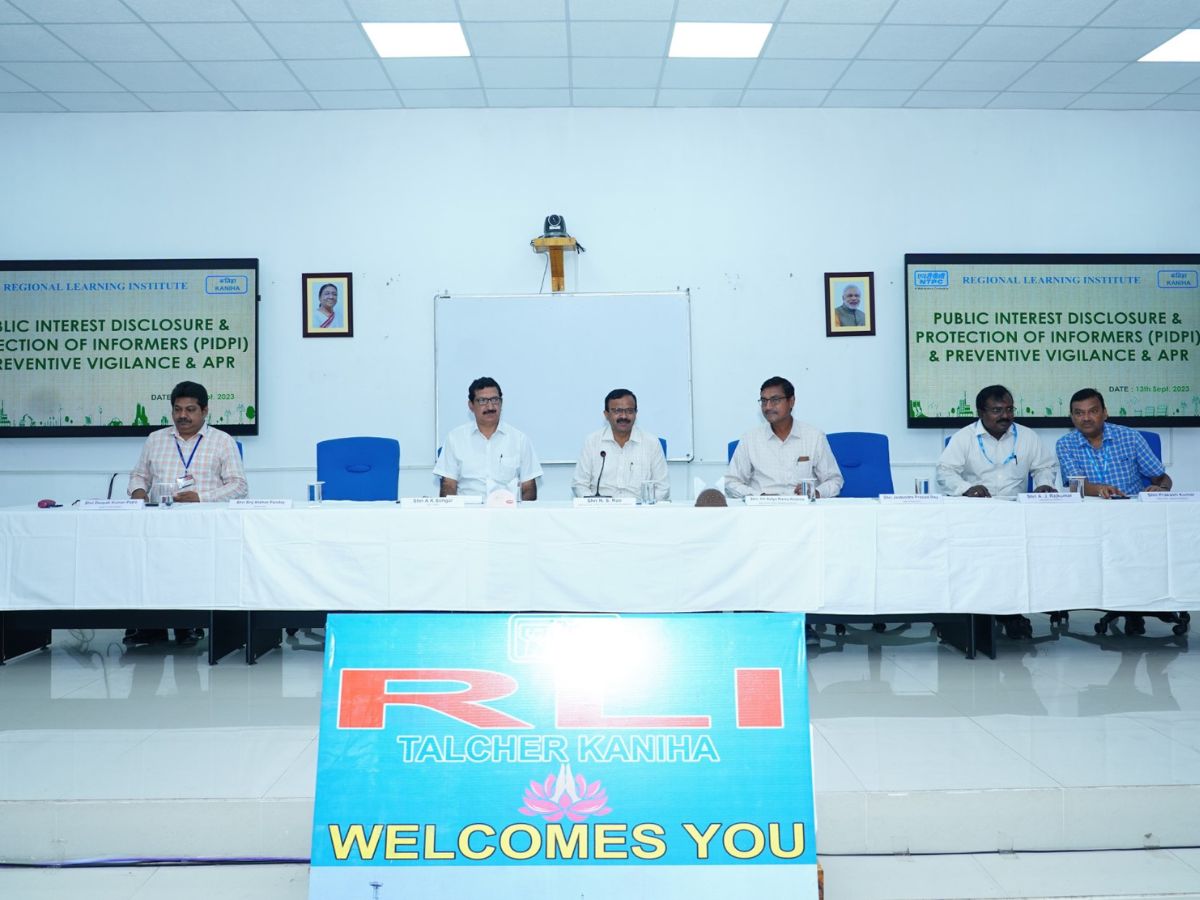 As per Central vigilance Commission, awareness on Public Interest Disclosure & Protection of Informers (PIDPI) resolution was displayed through banners at prominent locations of NTPC Talcher Kaniha inside Plant and Township areas
A training program was also conducted at Regional Learning Institute(RLI) of Talcher Kaniha on Public Interest Disclosure & Protection of Informers (PIDPI) & Preventive Vigilance & APR, for the employees of Talcher Kaniha from 13th to 14th Sept 2023.
Read Also :
NSIC organises 2nd India-Taiwan SME Cooperation Forum
The program was inaugurated by Head of the Project, ED (Talcher Kaniha), Sh. N Srinivasa Rao in the august presence of GM (O&M), Sh. A K Sehgal, GM (ADM), Sh. Ch. S Rama Krishna, GM (FM), Sh. Prakash Kumar, GM (Maintenance), Sh. A. J. Rajkumar and other employees.
Read Also :
REC signs loan agreement with RUMSL
The In-House Faculty of the program was Sh. Deepak Kumar Patra, AGM (Vigilance), Talcher Kaniha.
The program was conducted for making the employees aware about the Caution and Rules to be followed regarding PIDPI while working on the official files, personal declarations and claims so that penalties and disciplinary actions are not imposed.
Read Also :
Day 2 at CPSEs Roundtable & Exhibition 2023: CVO visited GAIL stall