PM Laments Depts Working In Silos Settling Disputes In Courts prime-minister-of-india-news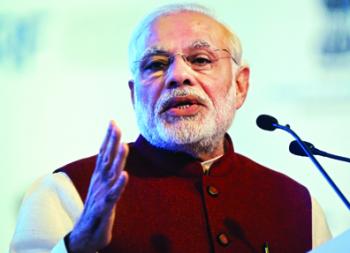 NEW DELHI.Prime Minister Narendra Modi on Friday asked various arms of the government to function in cohesion under a broad vision and lamented that its departments preferred to settle disputes in courts and worked in silos.
"Unfortunately, government departments have a nature of working in silos. Sometimes there are so many silos within the department. There is no coordination between departments. That is why if one department thinks about a particular programme, the other department thinks completely opposite of that.
"Sometimes, two departments of the same government confront each other in court to settle disputes by paying money to lawyers. This is not a healthy situation. It needs to change. And the way to do it is to sit together and in detail, under a broad vision, think about the roles each department needs to play and what results we can bring," Modi said.
He was addressing a conference of Ministers and Secretaries of Tourism, Culture, Youth Affairs and Sports of the Union and state governments in the Rann of Kutch in Gujarat through video conference from the national capital.Millennium post
Posted Date : 21-01-17
Categories : prime-minister-of-india-news
Tag Cloud: prime-minister-of-india-news