POWERGRID Posted its Financial Results for the 1st Quarter of FY 2019-20 PERFORMANCE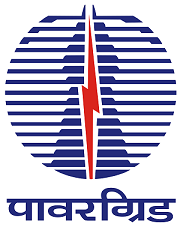 New Delhi:
Power Grid Corporation of India Limited (POWERGRID)
has posted a consolidated net profit of Rs. 2503 Crore for the first quarter of FY 2019-20 (April-June, 2019), an increase of 10% against Rs. 2278 Crore reported during the corresponding quarter ended June 30, 2018.
Total Consolidated Income for first quarter (April-June, 2019), rose to Rs. 9362 Crore, up by 12% from Rs. 8376 Crore in the corresponding period year ago. 
On a standalone basis, POWERGRID had registered a net profit of Rs. 2428 Crore on a Total Income of Rs. 9228 Crore in the FY 2018-19.
POWERGRID's physical assets as on April-June, 2019 include more than 1,58,000 km of transmission lines, 246 Sub-stations with transformation capacity of more than  3,75,000 MVA on a consolidated basis.
With the use of state-of-the-art maintenance techniques, automation and digitization, POWERGRID maintained average transmission system availability of 99.77% for Q1FY20.
Posted Date : 02-08-19
Categories : PERFORMANCE
Tag Cloud: PERFORMANCE