POWERGRID signed an MoU with NIT Warangal MOU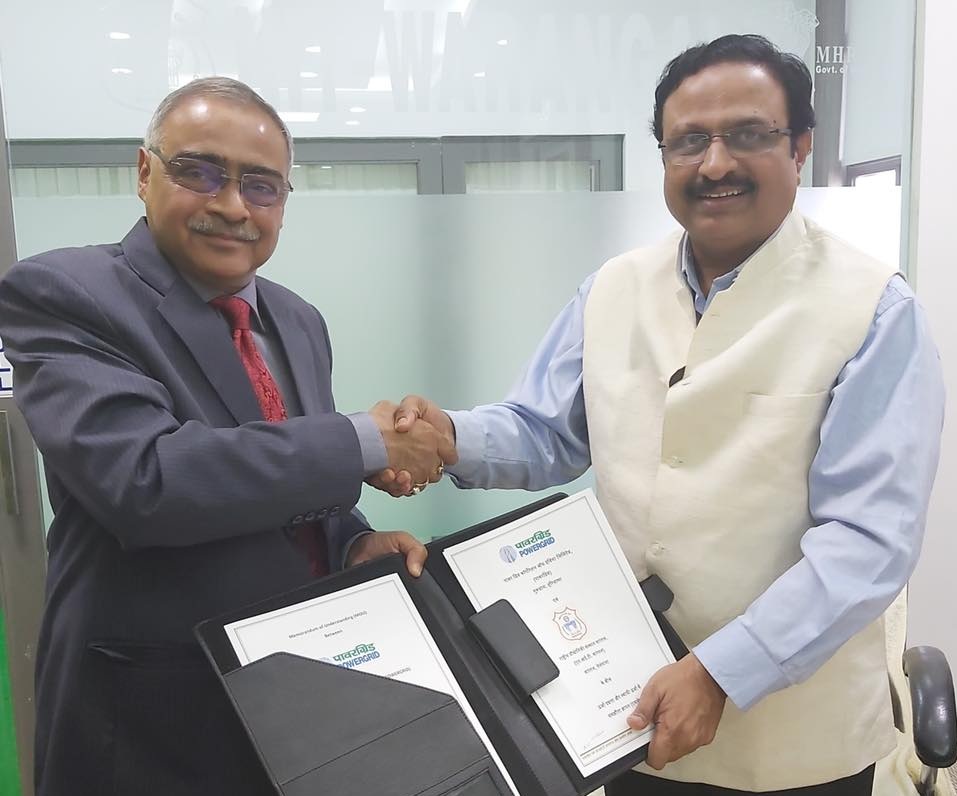 New Delhi: POWERGRID today signed an MoU with NIT Warangal to create a sustainable future through various Energy Management initiatives in areas like Power Distribution, Space Cooling/Heating, Lighting and Fans, Water Pumping, Waste to Energy, etc.
A Sustainable Collaboration
With signing of this MoU, the Maharatna CPSU will provide sustainable solutions in the areas of Energy Efficiency and Sustainable Energy and any other area of mutual interest to the first in the chain of NITs (formerly known as RECs) in the country. This MoU is collaboration between the pioneers of technical and managerial fields, through which POWERGRID will take up focused projects to make the entire Campus of NIT Warangal energy efficient.
Exemplar Model
The use of energy efficient technology is a unique and cost effective solution to optimize operational efficiency and provide better quality services at a lower cost. This will not only lead to enhancement of energy efficiency of NIT Warangal, but would also serve as a model for other NITs as well. The MoU was signed by Shri Sanjay Garg, Executive Director, POWERGRID and Prof. N.V. Ramana Rao, Director, NIT Warangal in presence of other senior officials from POWERGRID and NIT Warangal, at Warangal.
POWERGRID, a Maharatna CPSE and the Central Transmission Utility (CTU) of the country, has been consistently receiving highest rating i.e. "Excellent" under MoU since signing of the first MoU in 1993-94. As on November 30, 2019, the company owns & operates over 161,790 ckt km of transmission lines, 248 EHV sub-stations with transformation capacity of more than 396,825 MVA. Availability of this gigantic transmission network has been consistently maintained over 99%.
Posted Date : 30-12-19
Categories : MOU