RCF Launches A New Product Soluble Silicon Fertilizer PSU NEWS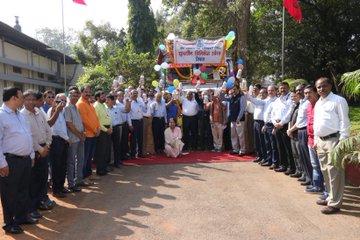 New Delhi: RCF launches a new product "Soluble Silicon Fertilizer". The first dispatch of this new product was flagged off on 23rd January 2020 by CMD Shri. S C Mudgerikar in presence of Directors & other Sr. Executives of the Company.
The newly launched product is developed by RCF's R&D-BioAgro Division. This product has shown tremendous effect in increasing immunity and strength of crop leading to significant increase in yield.
Posted Date : 27-01-20
Categories : PSU NEWS