ministry-of-india-news
Steel Ministry hosts Conference of Ministers of Industry, Mines, State Govts
Minister urged the states to take all-out efforts towards increasing rural consumption of steel.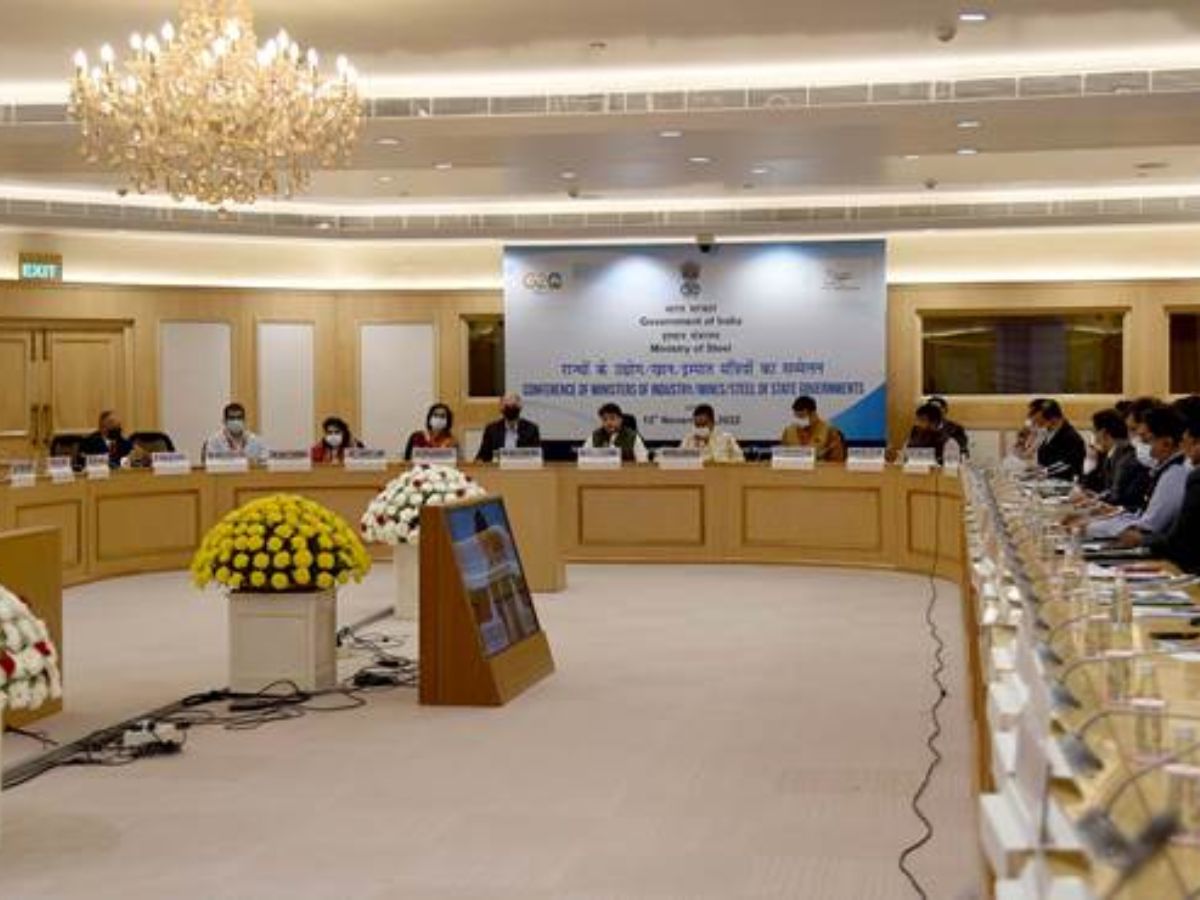 New Delhi: Taking forward the "whole of Government" approach, Ministry of Steel, Government of India, hosted a "Conference of Ministers of Industry/Mines/Steel of State Governments "in New Delhi, today to provide the State and Central Governments an opportunity to deliberate on matters related to issues in mining of raw material, growth, and future challenges of steel sector.
In his inaugural remarks, Shri Jyotiraditya M. Scindia, Union Minister of Steel and Civil Aviation highlighted the achievements made by India's steel sector and observed that the sector has grown from strength to strength in last 8 years. Minister urged the states to take all-out efforts towards increasing rural consumption of steel, utilising all grades of iron ore in steel-making, timely auctions of mines, formalisation of recycling industry and bringing to scrappage the End-of-Life Vehicles.
These measures will future-proof the sector and make steel sector a sustainable one. Prime Minister's emphasis on producing green steel is especially crucial and appropriate steps are necessary to move towards that from now on. The Government believes in Zero waste-Zero harm policy and gradual decarbonisation is essential for steel sector, the Minister added.

Secretary Steel, Shri Sanjay Singh, enlightened the major trends in growth of the steel sector, way forward and assistance required from the States. Recalling PM's vision for the steel sector, he suggested that the steel sector will have to focus on development and deployment of environment-friendly technologies, effective partnership between the Government and the industry.
State Ministers, Shri Nand Gopal Gupta 'Nandi', Minister of Industrial Development and Export Promotion, Government of Uttar Pradesh, Shri Prafulla Kumar Mallick, Minister for Industry and Energy, Govt of Odisha, Shri Rajvardhan Singh Dattigaon, Minister for Industry Policy and Investment Promotion, Govt of Madhya Pradesh participated in the Conference. Thanking the Minister for organising the Conference, they assured cooperation with the Union Government.
Chairpersons/CMDs of PSUs under Ministry of Steel, representatives from the State Governments of Andhra Pradesh, Karnataka, Chhattisgarh, Gujarat, West Bengal, Goa participated in the Conference, Union Ministries of Mines, Environment, Forests & Climate Change, Coal, NITI Aayog participated in the Conference and placed their views on growth and development of steel sector in India
Minister thanked all the participants and stressed the need for all the stakeholders to find a common platform to overcome challenges in the steel sector for its assured growth.
Read Also :
IOC bids farewell to H.S. Rajpal, Executive Director (Law)