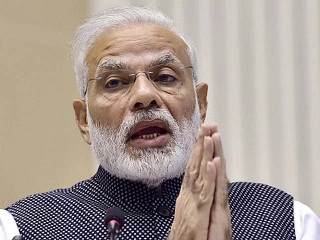 New Delhi: Prime Minister Narendra Modi has asked all wings of the government to work in a synchronised manner and pressed the bureaucracy to take speedy decisions, promising that honest decision-making with good intention would always be encouraged. 
Good governance should be a priority for the officers, he said during an interaction with a group of over 70 Additional Secretaries and Joint Secretaries in the central government, according to a PMO statement. 
Modi asked the officers to focus attention on the 100 most backward districts of India, so that they can be brought up to the national average level, on various development parameters. 
The prime minister said the combination of development and good governance is essential for the welfare and satisfaction of citizens, the statement said about the interaction that took place last evening. 
He emphasised the need for all wings of the government to work in harmony and synchronisation to achieve the best possible results, it added.
Posted Date : 25-08-17
Categories : prime-minister-of-india-news
Tag Cloud: prime-minister-of-india-news