Western Coalfields introduces India First Eco Mine Tourism and Eco Park initiatives PSU NEWS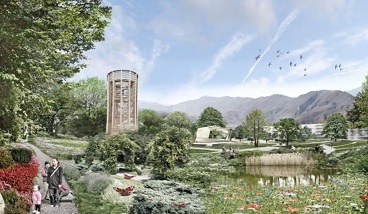 New Delhi: Western Coalfields (WCL), one of the eight subsidiary companies of Coal India, on Monday said it has introduced the eco-mine tourism and eco-park initiatives with the aim to dispel notions of pollution and environmental degradation related to coal and mining operations.
WCL conducts tours of its two coal mines — Saoner underground mine and Gondegaon opencast mine — in between which an eco-park has been created. Tourists can learn about the details of mining operations before entering into the real mines in these two locations.
The park has several demonstrable technologies such as vermi-composting, rain water harvesting, solar pumps, drip irrigation as well as science models made using mine scrap material.
This is also a first of its kind endeavor to promote ecological balance by using mine water in the park. Water is a natural fallout of any mining process referred to as 'mine discharge water'.
A part of mine water is being utilised for mining activities and rest is facilitated to nearby community after proper treatment for use as potable, domestic water and for irrigation. Total mine water discharge of WCL is 1,378 lakh cubic meter per year, out of which 565 lakh cubic meter per year is utilised internally.
Posted Date : 11-09-19
Categories : PSU NEWS