POWERGRID Pays Total Dividend of Rs. 2746.58 Crore PSU NEWS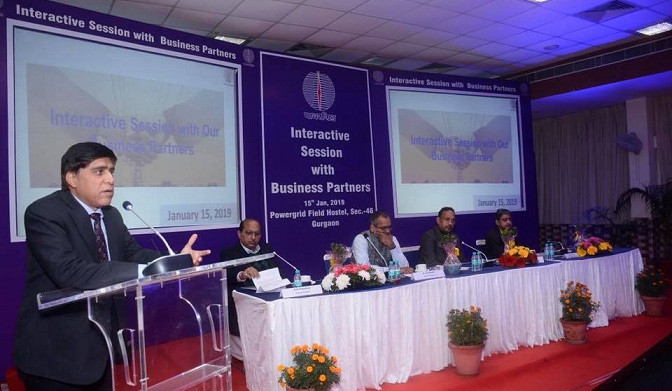 New Delhi: Powergrid Corporation of India Ltd.
has declared the final dividend of Rs. 1464.84 Crore in addition to Rs. 1281.74 Crore of interim dividend for the Financial Year 2017-18, aggregating to Rs. 2746.58 Crore. 
A cheque of Rs. 796.91 Crore towards final dividend for the year 2017-18 was handed over by Shri I. S. Jha, CMD, POWERGRID to the Hon'ble Union Minister of State (IC) for Power and New & Renewable Energy, Shri R.K. Singh on 27.09.2018 in the presence of Shri Ajay Kumar Bhalla, Secretary (Power), Government of India , senior officials of Ministry of Power and POWERGRID Board Members. In addition to this, an interim dividend of Rs.704.63Crore was earlier paid to the Ministry of Power for the year 2017-18. 
The total dividend of Rs. 2746.58 Crore declared by POWERGRID is 52.50% of Paid-up Share Capitals against last year's total dividend of ?2275.74Crore i.e.43.50% of paid-up Share Capital. The dividend amount of Rs. 2746.58 Crore is approximately 33.34 % of the profit after tax of Rs. 8238.96 Crore. POWERGRID has been consistently paying the dividend since Financial Year 1993-94.
Posted Date : 29-09-18
Categories : PSU NEWS