Income Tax Department Conducts Awareness Programme on filing of Returns for VSP Employees PSU NEWS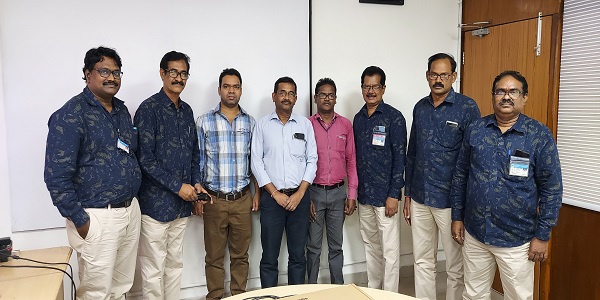 Visakhapatnam: Income Tax Department, Visakhapatnam conducted an awareness programme on the provisions of Income Tax for filing returns by individuals in RINL, Visakhapatnam Steel Plant premises on 15th February 2018.
In his inaugural address, Sri BG Reddy, Principal Commissioner of Income Tax, highlighted the importance of filing of returns by all the employees within the due date.  Serious implications arising out of non-compliance or fraudulent returns were emphasized by him.
Shri RS Aravindakshan, Joint Commissioner, IT pointed out the various errors commonly noticed in the  Returns submitted by the employees and exhorted them to approach IT Department directly for any sort of clarifications without hesitation.  He assured the employees that the IT Department is willing to extend all cooperation in clarifying the doubts of the taxpayers. 
Smt. Sheetal Sarin, Asst Commissioner, IT made a  power point presentation to explain the e-filing system and answered various questions raised by the employees.  Income Tax Officers and Inspectors of Visakhapatnam Division were present.
Shri P Madhusudan CMD, RINL also interacted with Sri BG Reddy, Principal Commissioner of Income Tax and Sri RS Aravindakshan, Joint Commissioner, IT.
Shri VV Venugopal Rao, Director (Finance), RINL, Shri OR Ramani, ED (Works) I/c and Shri PS Gupta, ED(IA&SV) & Cost Control, other Senior Officers and employees of RINL in huge number attended the session. Sri NVB Rama Sarma, DGM (IA&SV) conducted the programme.
Posted Date : 15-02-18
Categories : PSU NEWS