No Links Between Reported Subsidence in a House at Talcher to the Coal Mining Operations PSU NEWS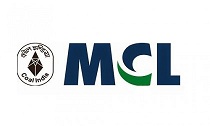 Sambalpur: There is no visible link between the incidence of subsidence in a house at Talcher above the Duelbera Under Ground Mines of Talcher where mining was being done using the Board & Pillar method. Technically, subsidence on the surface under the Board & Pillar method cannot take place where the mines are being worked at 50 meters or more below the surface. However, on verification and correlating with the Underground Mine Plan it was found that there is a solid ground cover of 70-meter thickness and the mine is standing on coal pillars of the dimensions prescribed by DGMS under the Coal Mine Regulation 1957.
There is no scope of subsidence due to sufficient support of the roof of the mine working by the solid coal pillars and hardcover of more than 70 meter.
Prima facia the incident of subsidence occurred in the house of Shantilata Bai for reasons other than mining activity and as the footage being circulated through social media shows it is a superficial hollow beneath the house flooring.       
However, to further allay the fears of the general public,
Mahanadi Coalfields Limited
(MCL) management has called in a team of experts from Central Mine Planning & Design Institute, Ranchi and also requested Director Mines Safety, Bhubaneswar to visit the site.          
Meanwhile General Manager (Safety & Rescue), MCL has already moved to Talcher for site inspection.
Posted Date : 06-12-18
Categories : PSU NEWS