Shri Arun Kumar Shukla CMD HCL attended the review meeting of PERC PSU NEWS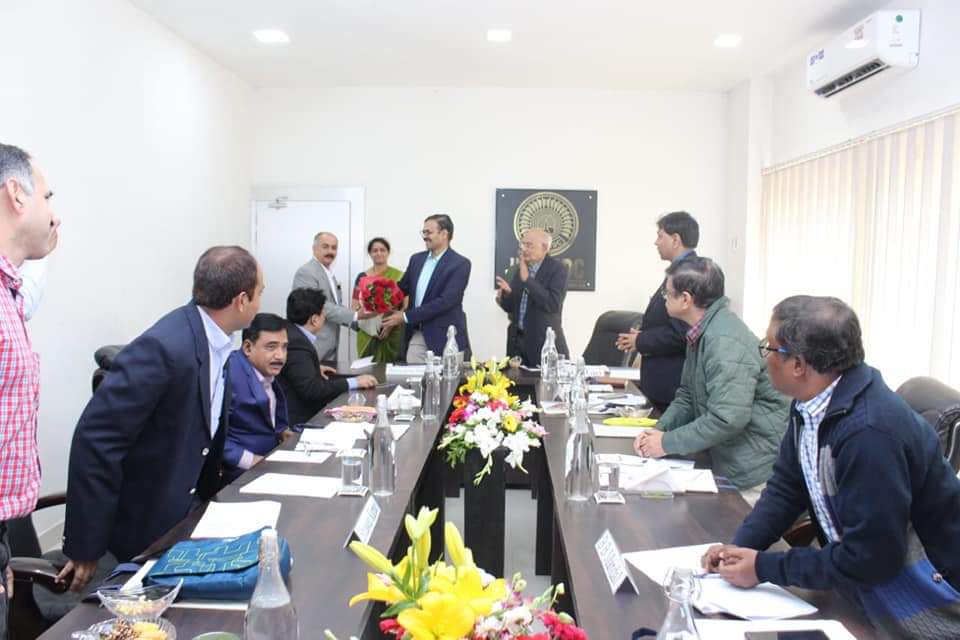 Nagpur: Shri Arun Kumar Shukla, CMD, HCL, attended the Review Meeting of Project Evaluation and Review Committee (PERC) of Standing Scientific Advisory Group (SSAG) at Jawaharlal Nehru Aluminium Research Development and Design Centre, (JNARDC), Nagpur. 
The PERC meet was chaired by Shri Satendra Singh, Joint Secretary, Ministry of Mines, & attended by Dr. Anupam Agnihotri, Dir., JNARDDC, Dr. K. Balasubramanian, Dir., NFTDC, Shri S K Roy, Dir (Tech.), NALCO, Dr. H.S. Venkatesh, Dir, NIRM, Prof. T.C. Rao, ED, RRL, Bhopal, etc.
Posted Date : 22-01-20
Categories : PSU NEWS