SCI awarded 'Shipping Company of the Year - Coastal' at Samudra Manthan Awards 2018 HONOR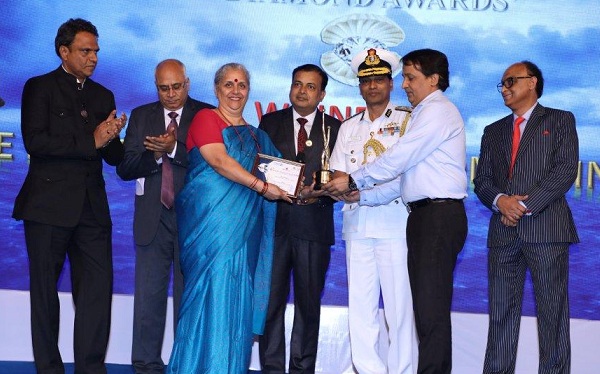 Mumbai:
The Shipping Corporation of India Ltd
(SCI) has been awarded
'Shipping Company of the Year – Coastal'
in Diamond category at the
6th Samudra Manthan Awards-2018
held at Mumbai on 5th December 2018. The award & citation was received by
Mrs. Sangeeta Sharma,
Director (Liner & Passenger Services), SCI. The Chief Guest for the award ceremony was
Shri Deepak Kesarkar,
Minister of Home (Rural) Finance & Planning, Govt. of Maharashtra. Samudra Manthan awards are organized by Bhandarkar Publications.
Capt. Anoop Kumar Sharma, CMD, SCI congratulated the Liner team for the efforts and appreciated the dedication of the employees of SCI.
As the Government aims to double the share of India's coastal shipping trade from 6% to 12% by 2025 under Sagar Mala's port-led development initiatives; SCI is steadily ramping up coastal shipping operations as the movement of cargo through coastal shipping has inherent advantages over other modes of transportation.
Posted Date : 10-12-18
Categories : HONOR