MDL sends relief materials for Flood Victims CSR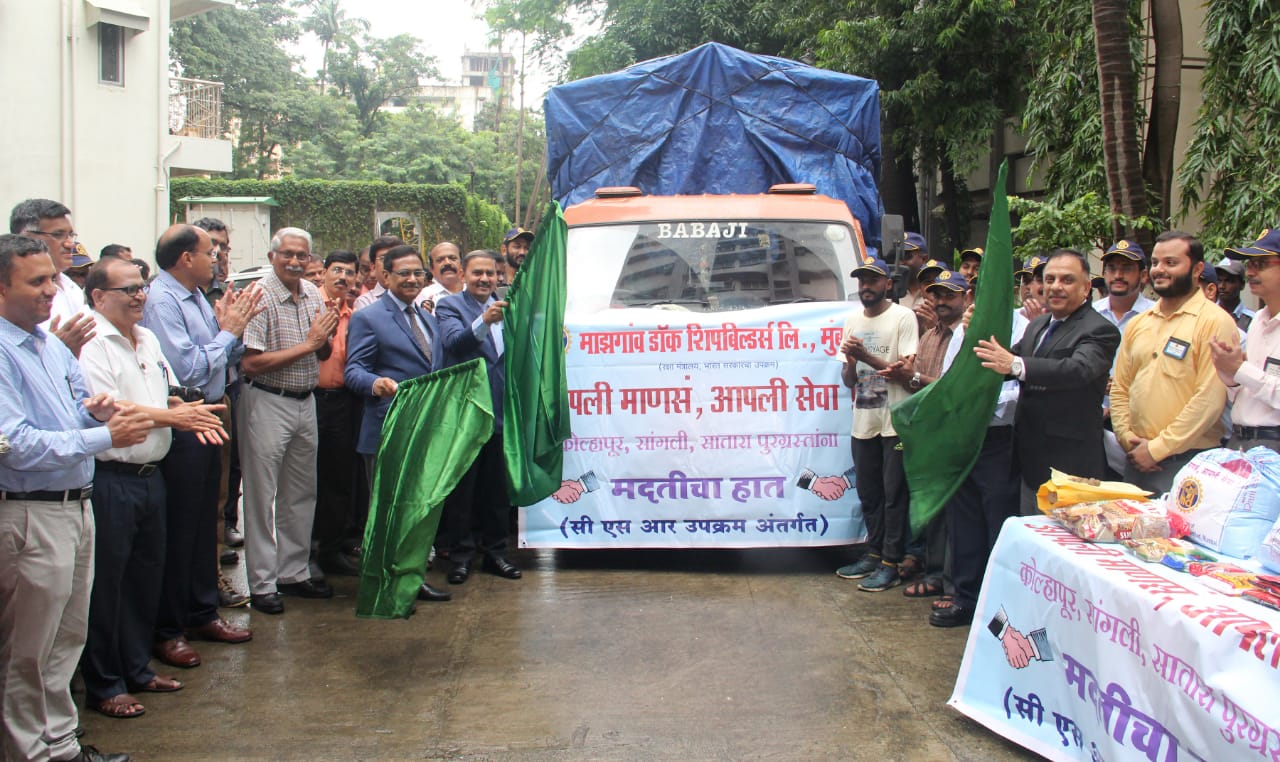 Mazagon Dock Shipbuilders Limited, Mumbai has dispatched rations, medicines and other relief materials to flood affected villages in "Kolhapur, Sangli and Satara". This humanitarian aid, costing Rs 25 Lakhs, is a CSR initiative of the Defence Shipbuilding Company. 
The first truck, carrying 358 bags of rations was flagged off at 10:00AM. on 14th August 2019 by Cmde Rakesh Anand, CMD, MDL. Each bag of ration consists rice, atta, dal, sugar, chilly, spices, salt, oil, tea and milk powder which can sustain a family for ten to fifteen days, when they return from relief camps. All Directors, senior executives, CSR Committee members and volunteers were present at the function. A second truck carrying 350 ration bags has been dispatched at 12:30PM. 
These ration bags will be distributed by executives and workmen of MDL who hail from the flood affected villages. The MDL volunteers will distribute the rations to the most needy people. The Company is also dispatching 02 more trucks of rations along with medicines (for people and animals) to be distributed through State Government Officials. 
This CSR initiative of the Company has been supported by executives, workmen and their families who have chipped in with the rations and other needs. Contractors of the Company have also come forward with support. A team of lady volunteers of the Company hailing from the affected areas will be travelling to these areas with specific aid for women and children in the coming days.
MDL Employees accompanying aid are also carrying thousands of seeds. These will be dropped in villages where they are doing relief work, with the aim of re-greening areas where trees have been uprooted by floods. 
Posted Date : 14-08-19
Categories : CSR