SCOPE welcomes fiscal measures by Government to boost Indian Economy SCOPE NEWS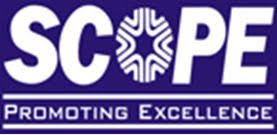 NEW DELHI. SCOPE welcomes the announcement by Finance Minister to boost the Indian economy through various measures including reduction of Corporate tax rate and expanding list of CSR activities. Recent past has seen a series of progressive measures by government to ring positivity in the economy. SCOPE believes that the measure announced by the Government in terms of reduction in corporate tax rate is also likely to encourage investments in Make in India particularly in the manufacturing sector. This would lead to increased economic activity thereby creating employment opportunities.
Further, SCOPE appreciates the significant move of the Government to expand list of CSR activities and also include contributions to public funded educational institutions like IITs, Universities etc.
Posted Date : 21-09-19
Categories : SCOPE NEWS
Tag Cloud: SCOPE NEWS